With a magnificent view of the beach and the sea, Anders Laustsen and his family have built a new home strongly inspired by the solid Danish architectural style and design of the 70ies.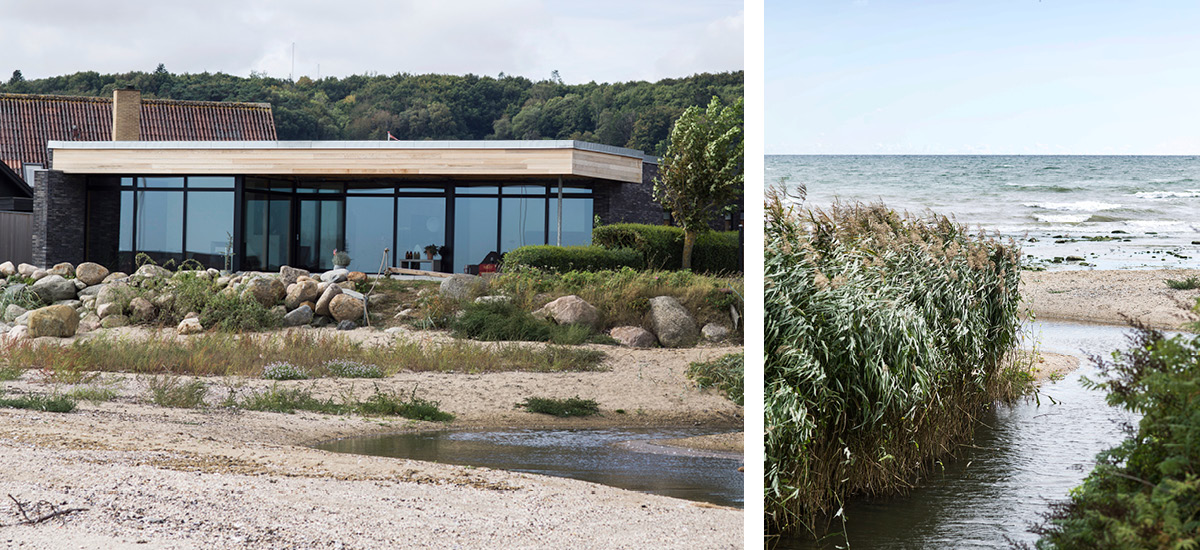 The house reinvents the classic 70ies living room, and with a RAIS Visio 70 built into a raw, brick wall and connected directly to bottled gas, the fireplace as the absolute focal point makes a strong resurgence. The lowered living room not only offers an amazing view of the sea but also a welcoming view of the fire and a cosy fireplace ambience.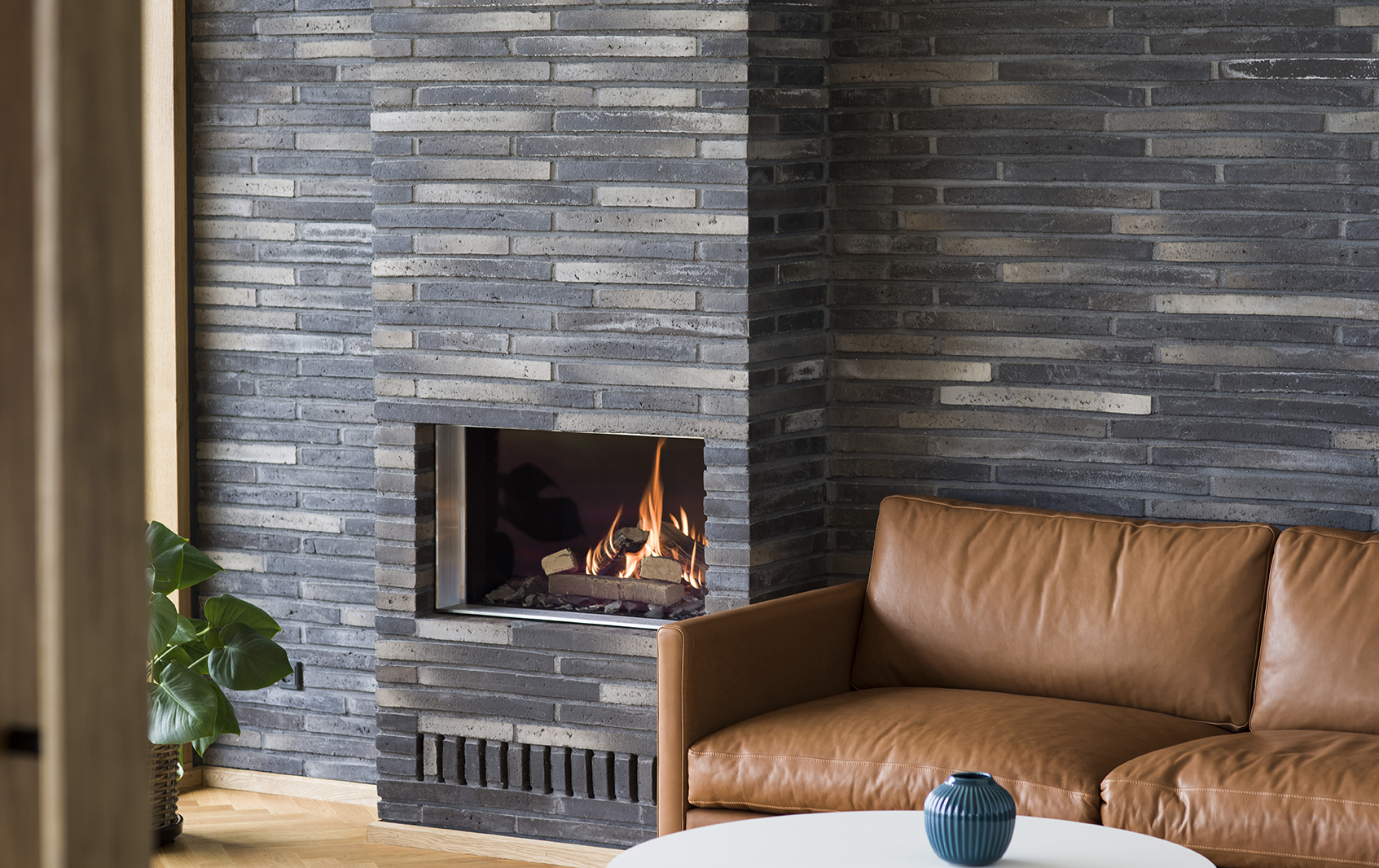 As we wanted our new home to be characterised by durable, quality solutions and great design, a RAIS fireplace insert was the natural choice. With a front model we did not have to consider the distance to combustibles but had the freedom to design and decorate the living space exactly as we wanted.
– Anders Laustsen, A-T Pejse, Skov & Havecenter.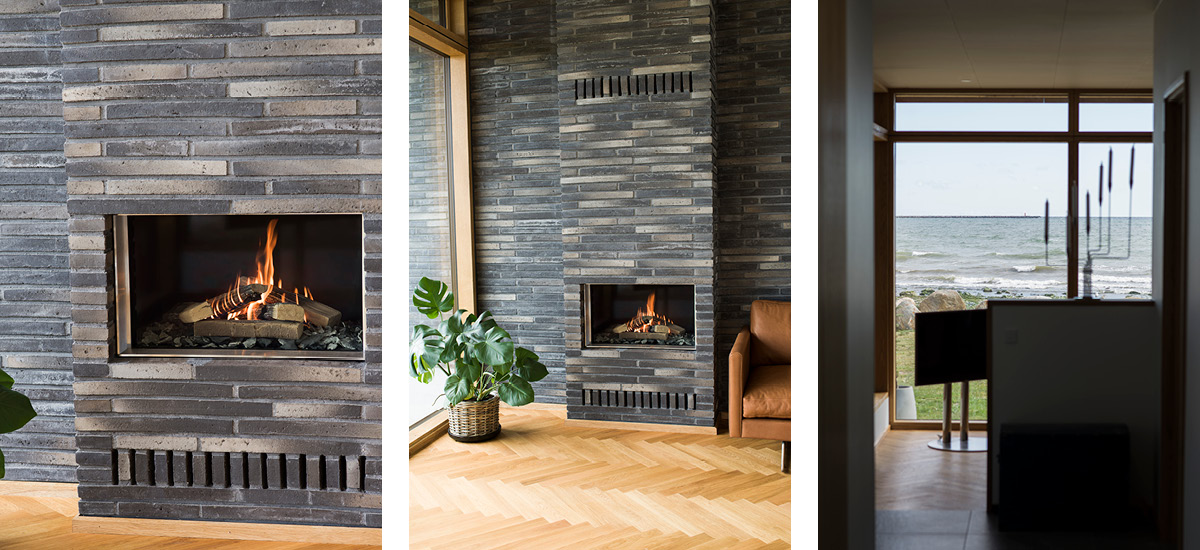 No matter where you look, the new-built home is distinguished by unchanging quality materials like solid oak tree that has been used for the built-in wardrobes, cabinets, and flooring. Every detail has been carefully considered, such as for example the stainless-steel frame around the fireplace insert and the brick convection vents above the fireplace - a beautiful design element that adds character to the entire décor.