The famous Danish architects Friis and Moltke were renowned for their no-nonsense architectural design and preference for strong, durable materials, and they were the key source of inspiration when Art Director & Motion Designer Niels-Ole Schmidt designed his new home.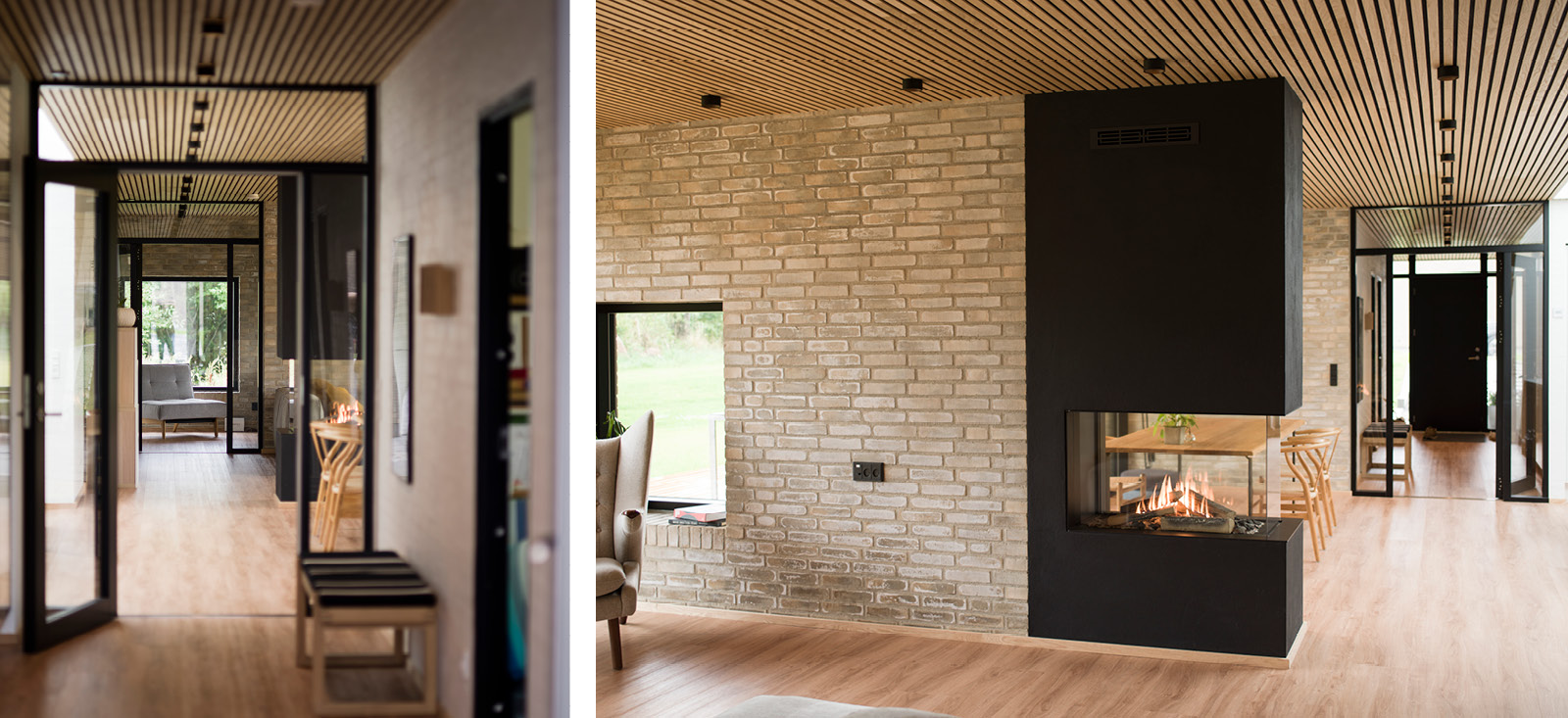 The result is a house distinguished by raw, solid materials, clean geometric lines, and an excellent connection between the rooms where large window walls create a feeling of airiness and invite nature and light inside.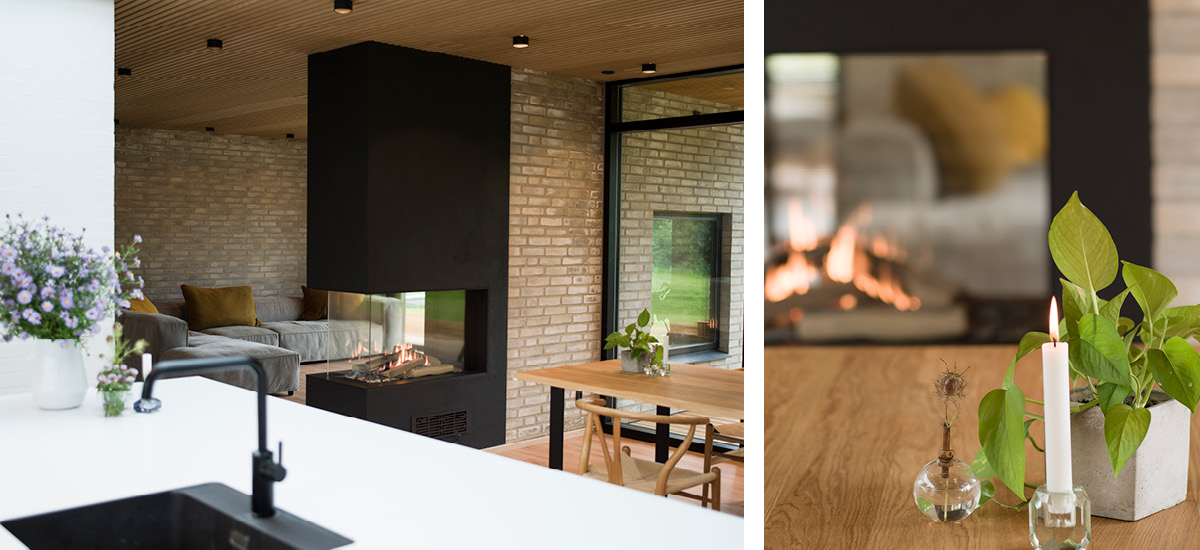 A RAIS Visio 70 RD gas fireplace functions as a monumental room divider, separating the kitchen and dining area from the living room and offering a beautiful view of the fire in both spaces.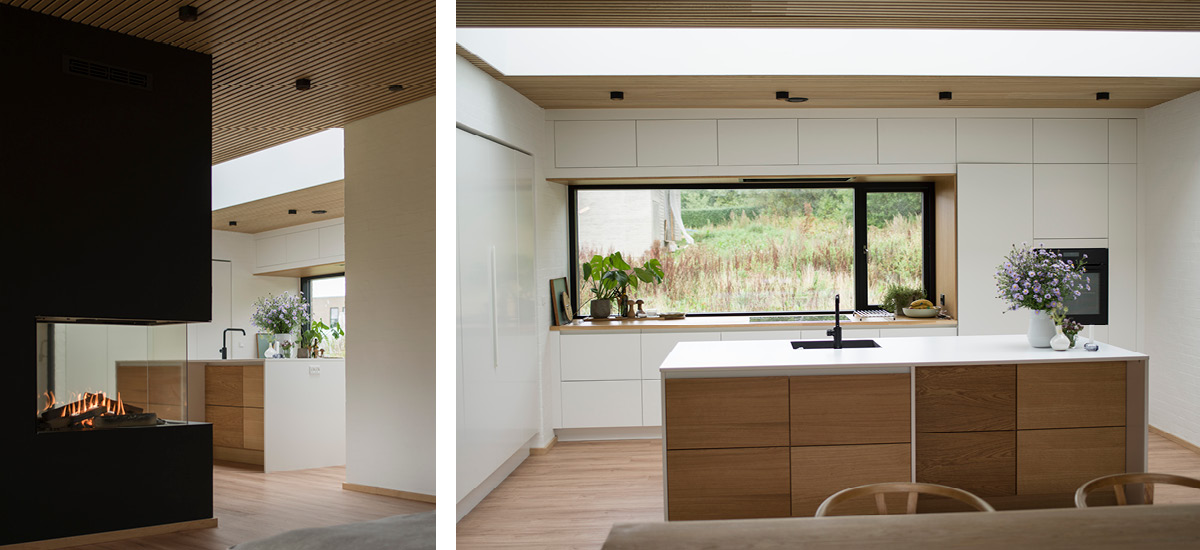 Built into a wall made of painted black, fire-resistant sheets and connected to a gas bottle through concealed tubes under the floors, the fireplace insert is fully integrated into the architectural design and expression of the house.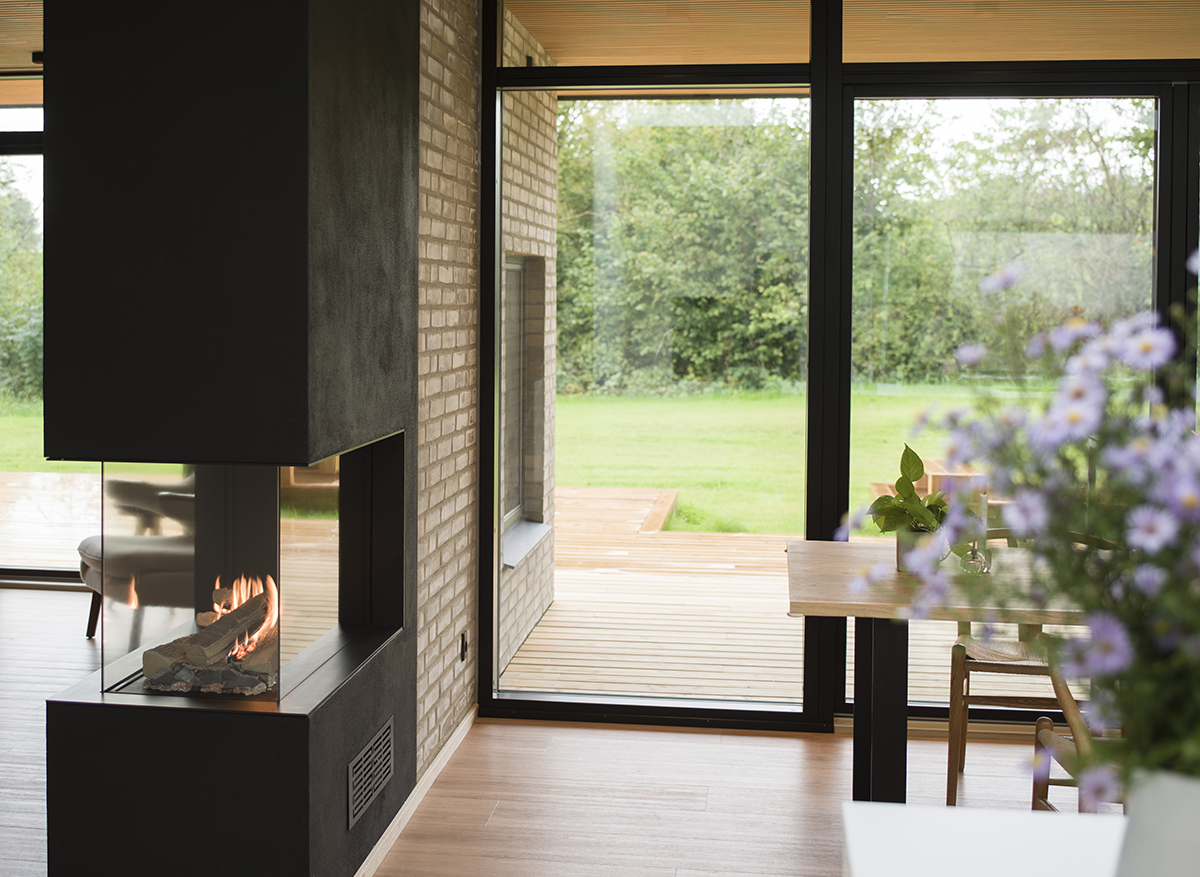 " The choice fell on a gas insert from RAIS, as it offered me the opportunity to create a solution where the fireplace is a completely integrated element in the architectural design of my home. Moreover, gas is an easy and convenient solution that allows my family and I to enjoy a cosy fireplace ambience even on busy days – literally at the touch of a button." – Niels-Ole Schmidt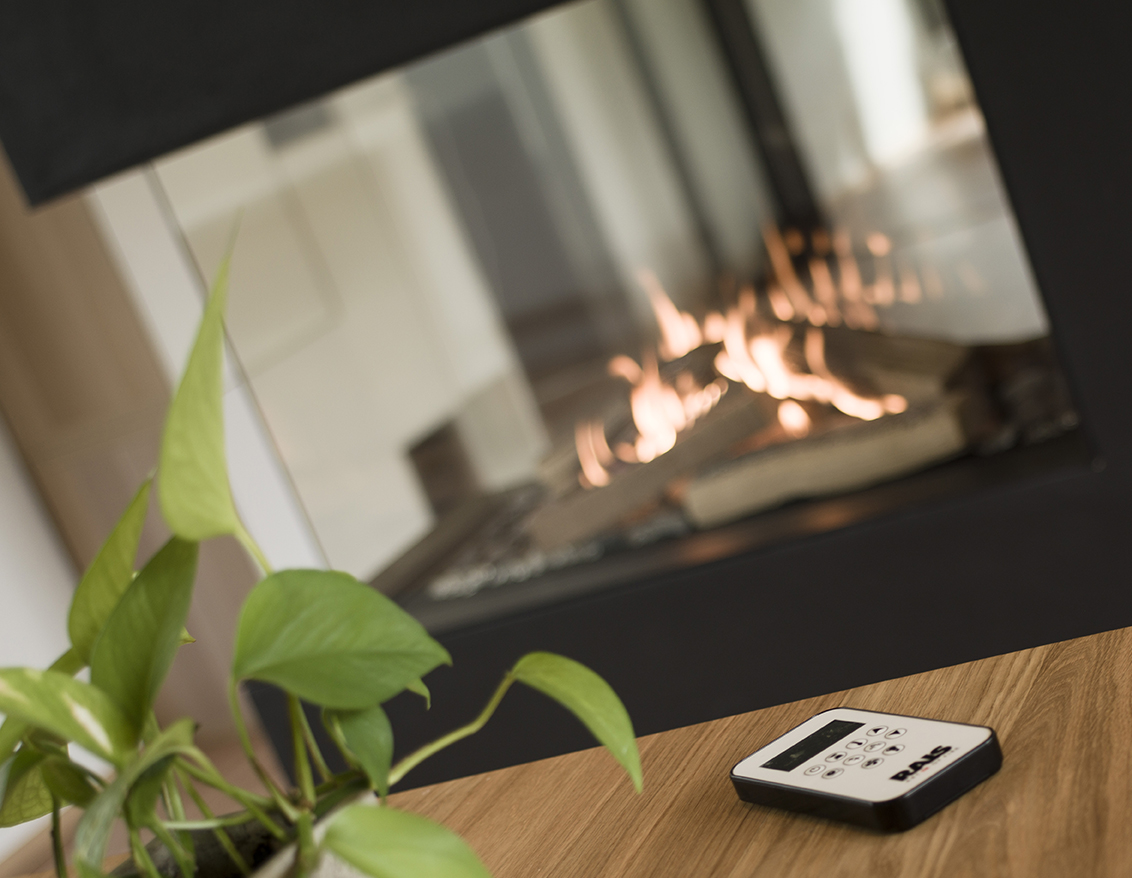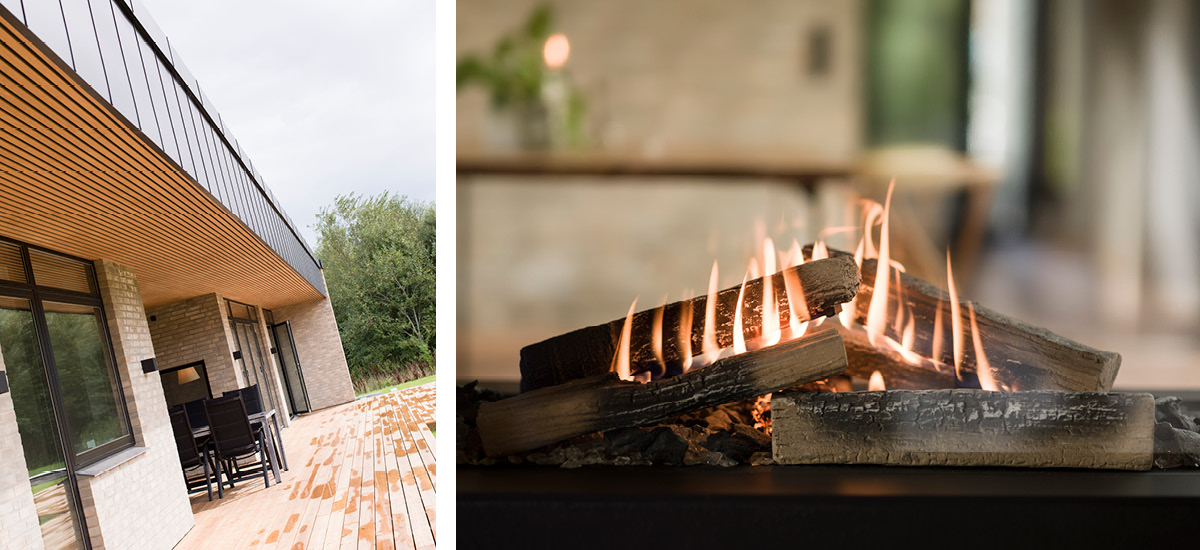 Oktober 2022