RAIS Pilar
Data Sheet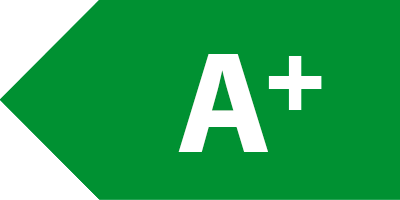 The new Pilar stove from RAIS (153 cm or 180 cm) brings together class and perfection. Aesthetics and function. Pilar represents outstanding design: circular and with a panoramic view of the flames through the luxurious glass door. Like a majestic sculpture, it sets its mark on the home in a way that can be clearly felt. International class design - nothing less.
Pilar 153

Pilar 180




Information for architects

RAIS provides CAD drawings for professional use by architects and other professionals.

To be able to use our drawings, you must have Autocad version 2000 or version 14 or similar software installed on your computer.



Technical Data
Dimensions (W-D-H)


Diameter: 456
External dimensions (W-D-H) in mm: - - - - 1.795/1.525
Combustion chamber inner dimensions (W-D-H) in mm: 308 - 225 - 383
Flue outlet (diameter): 150
Distance from centre to the back edge of the top plate in mm: 228
Distance from floor to the centre of the AirSystem connection: 125
Distance from floor to the centre of the flue outlet, top: 1.258/1.213
Distance from floor to the centre of the flue outlet, back: 1.115/1.160


Output


Heating (at -20°C) in m2: 30-90
Efficiency in %: 83%
Particulates in g/kg: 1,9
Weight in kg: 153/144


Distance to flammable material


To side wall in mm: 350
To back wall in mm: 50
Distance to flammable wall, incl. swivel foot: 850
Recommended distance in mm to non-flammable wall, sides and back: 50


Specifications


Glass door: STANDARD
Flue outlet, top and back: STANDARD
AirSystem: STANDARD
CleverAir: STANDARD
Swivel base with rotating flue collar: ACCESSORY
Top plate, stainless steel: ACCESSORY
Heat accumulation stones: ACCESSORY
Wood-burning stoves from RAIS are among the very best on the market. Our stoves represent both a high design content and a quality that goes above and beyond the norm. With a wood-burning stove from RAIS, you also get very environmentally friendly and environmentally neutral heating.
Before buying a stove, there are a number of things you should consider. In addition to colour choices, style and location, you should also think about how large of an area you wish to heat. Accessories help create a personal expression and provide the finishing touches – enhancing your sense of a good buy.
The staff at RAIS are always standing by to guide you through a series of options, so you get the stove that best matches your needs and wishes in your home. We produce our own stoves with a high degree of customisation. See all your options for co-designing your stove.
In many homes, a wood-burning stove is the warm gathering point people seek – where it is cosy and warm. A wood-burning stove furthermore allows for a good heating economy – including if it produces supplemental heat. In addition to atmosphere, aesthetics and economy, there are other reasons to choose a technically modern wood-burning stove. Just ask the birds in the garden and the neighbours.
For generations, we have delivered quality stoves to Europe, the US and New Zealand from our factory in Frederikshavn, North Jutland, Denmark. We represent a Scandinavian design tradition, which is also recognised and popular internationally.
Thanks to a strong focus on product development, our wood-burning stoves are among the very best in their category, where effective combustion ensures that the stove's environmental data are top notch.