RAIS Hera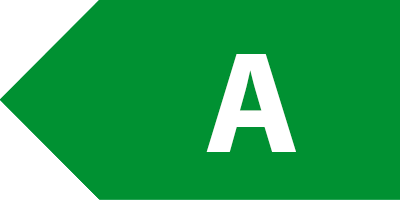 We present here a new chic and slim stove with sophisticated sculptural design. With its inclined sides, it can fit perfectly into a corner without being too conspicuous. This stove offers excellent heat accumulation when lined with 48 kg heat accumulating stones.
The screen at the bottom can be dismantled turning the bottom part into a firewood box and giving the stove a more classic look. Hera can be ordered with clear glass doors or with steel-trimmed glass doors. What is more, this stove has much coveted environmental characteristics and excellent efficiency.
---
Dimensions (W-D-H)


External dimensions (W-D-H) in mm: 461 - 447 - 1373 mm
Combustion chamber inner dimensions (W-D-H) in mm: 295 - 225 - 393 mm
Flue outlet (diameter): 150 mm
Distance from centre to the back edge of the top plate in mm: 219 mm
Distance from floor to the centre of the AirSystem connection: 214 mm
Distance from floor to the centre of the flue outlet, top: 1067 mm
Distance from floor to the centre of the flue outlet, back: 992 mm


Output


Heating (at -20°C) in m2: 30 - 90 m2
Efficiency in %: 79%
Particulates in g/kg: 1,39 g/kg
Weight in kg: 117 kg


Distance to flammable material


To side wall in mm: 350 mm
To back wall in mm: 350 mm
Distance to flammable wall, incl. swivel foot: 700 mm
Recommended distance in mm to non-flammable wall, sides and back: 50 mm


Specifications


Steel door with glass: STANDARD
Glass door: ACCESSORY
Flue outlet, top and back: STANDARD
Riddling grate and ash tray: STANDARD
AirSystem: STANDARD
Swivel base with rotating flue collar: ACCESSORY
Cover, firewood box: ACCESSORY
Heat accumulation stones: ACCESSORY
Steel door: Standard


Information for architects

RAIS provides CAD drawings for professional use by architects and other professionals.

To be able to use our drawings, you must have Autocad version 2000 or version 14 or similar software installed on your computer.