It started with a discussion about an outdoor shower ... It turned into a modern version of a three-winged building. Three wings in a U shape. Residence. Orangery. And a third wing. Designed by Baks Arkitekter.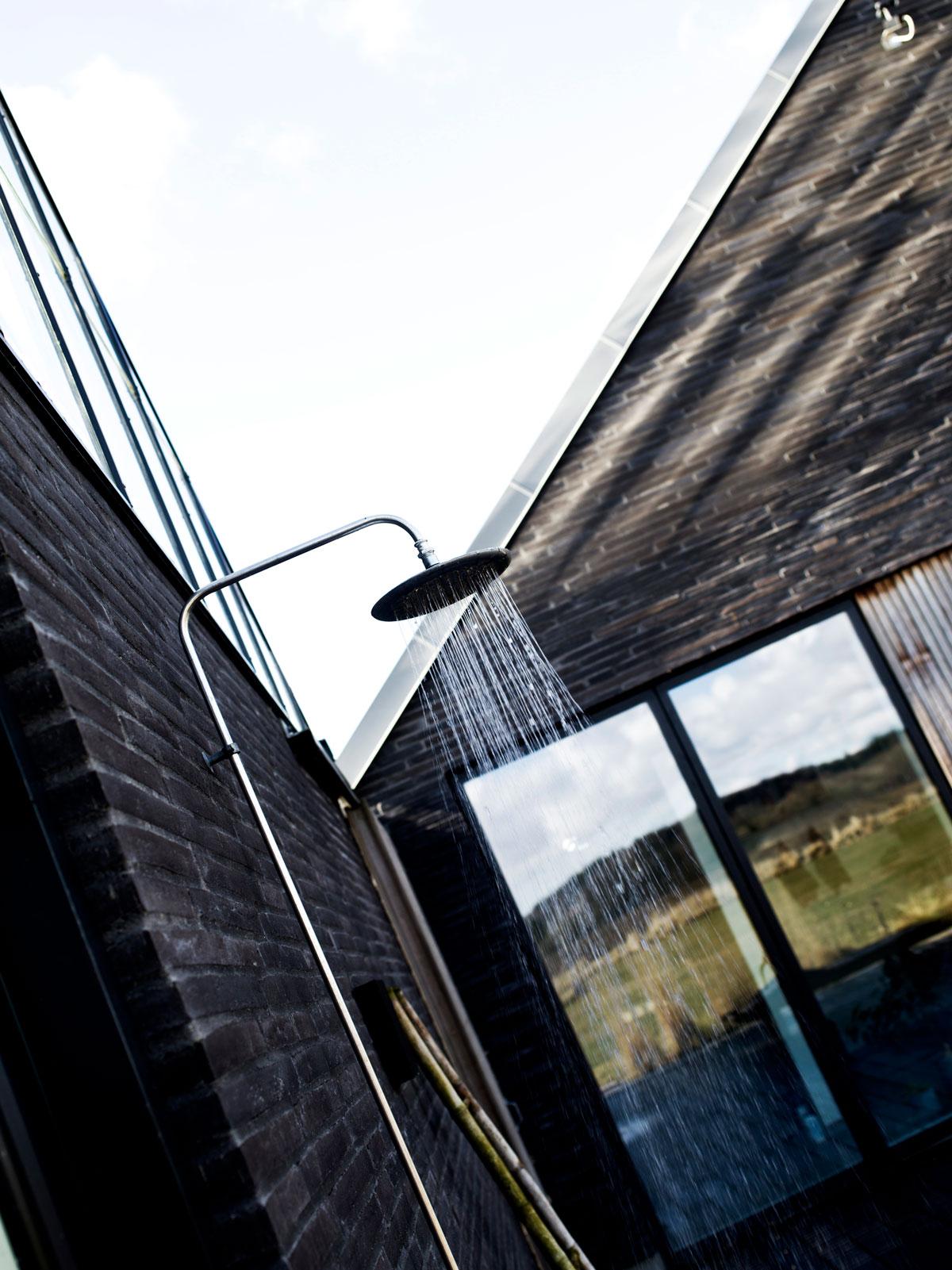 The couple previously lived in a detached house in town. Then they fell in love with a home in the country with a great location. Or rather, they became enamoured with the location – and demolished the existing structure.
Now they enjoy – from their vantage point in the landscape – the views over hill and dale. The daily panorama from dark to light and from light to dark again, the change of seasons and the passing of time.
Light pervades the house and, of course, the orangery.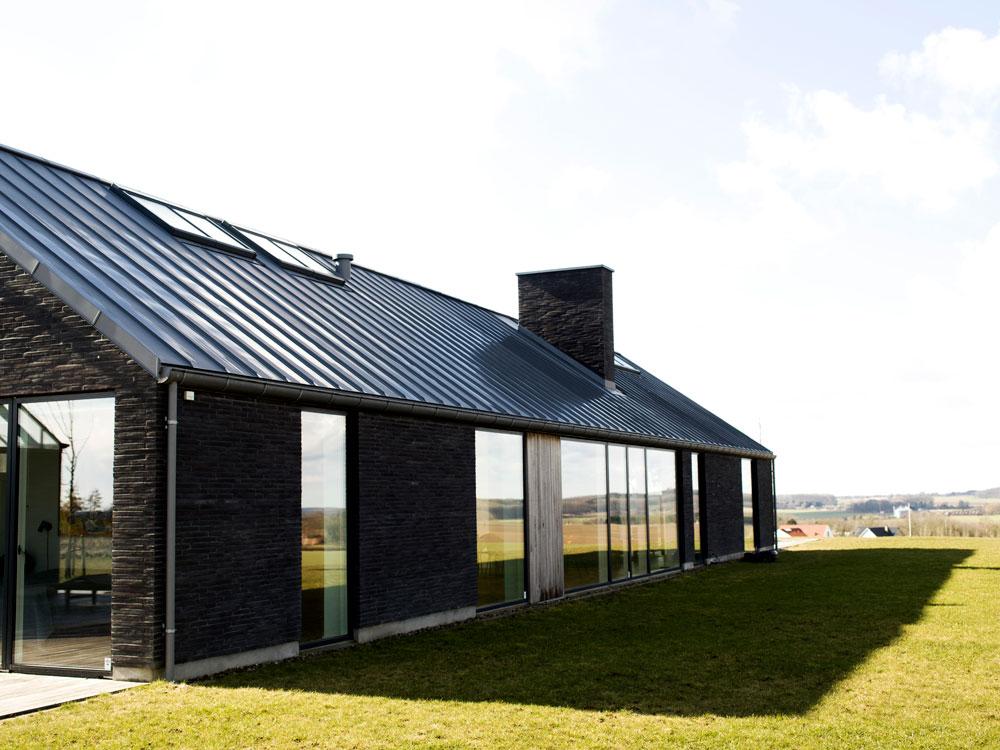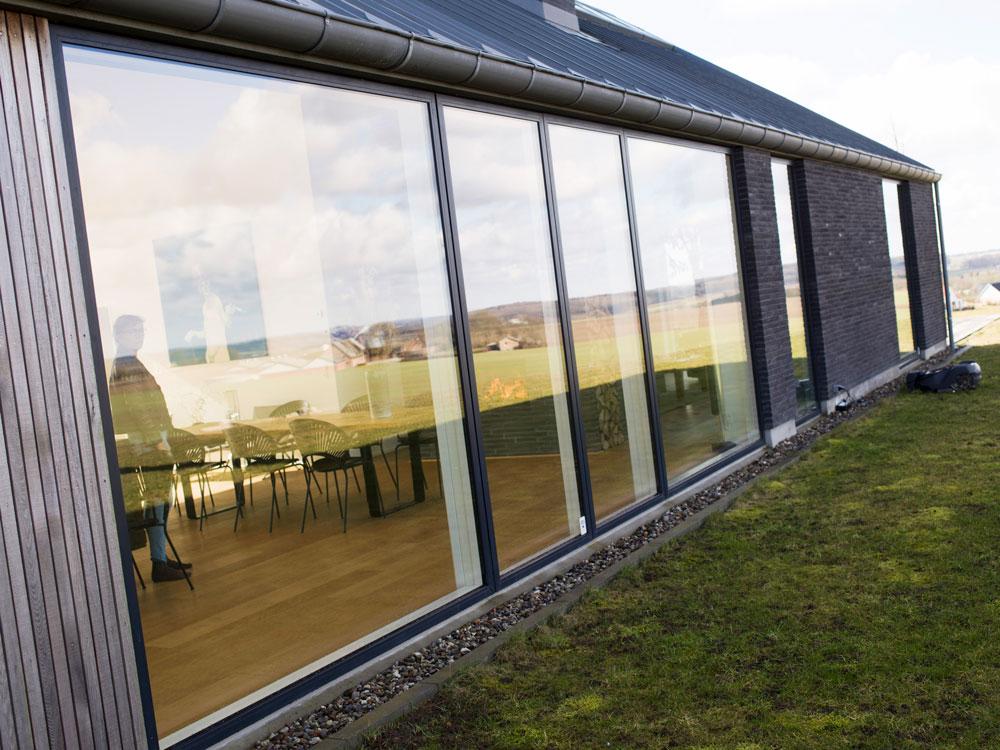 Especially in the evening, there is life at the very core of the house – a RAIS Visio 2:1. It is situated at the centre of the floor plan and flames flicker like signals sent on both sides of the half wall that divides the rooms. The two ends of the wall hold firewood.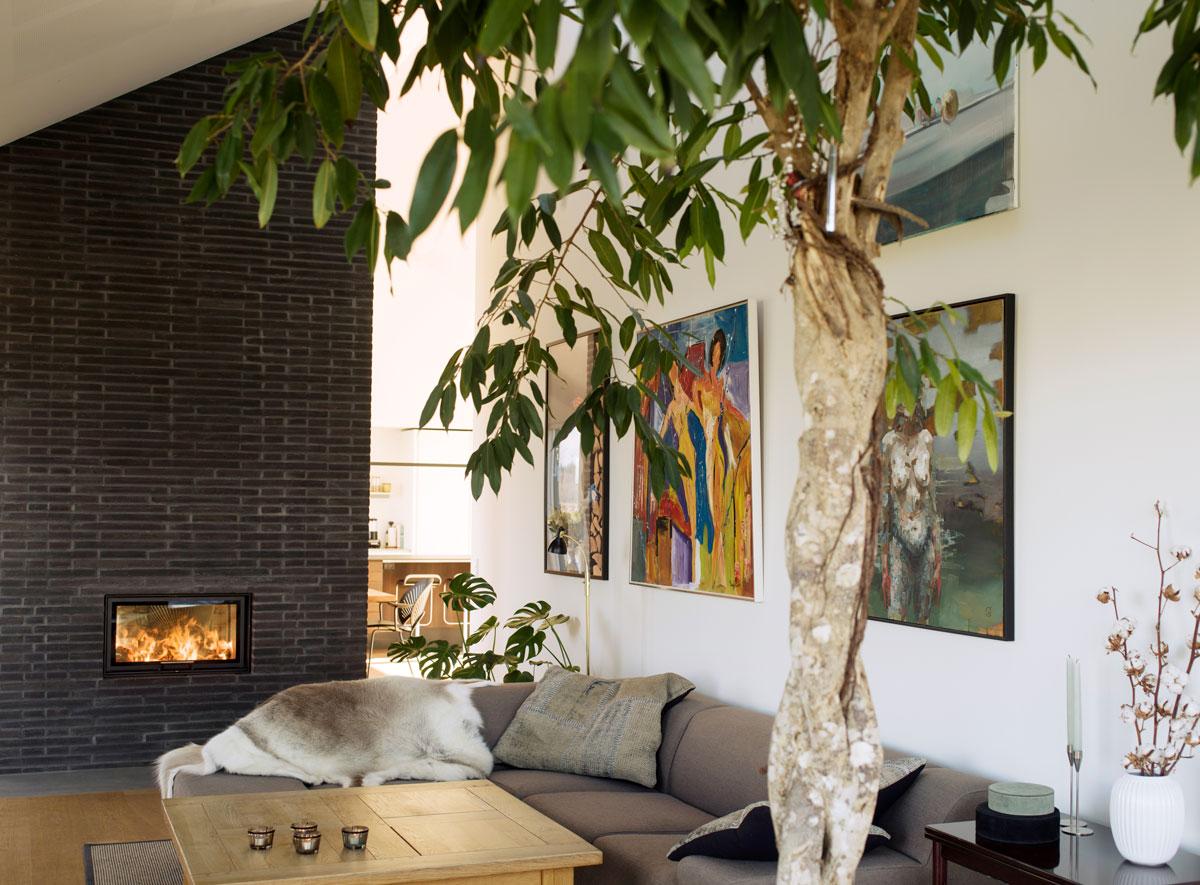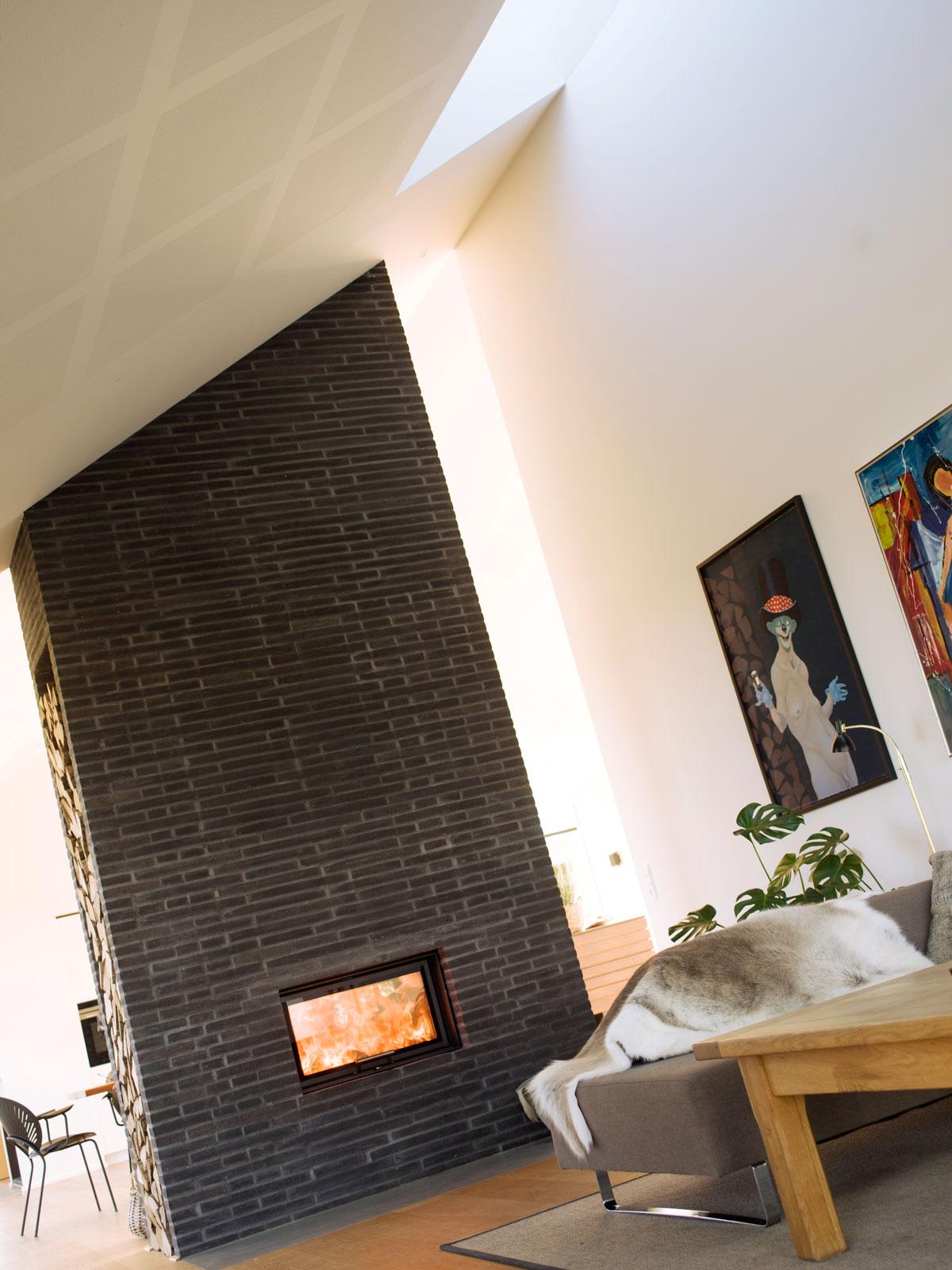 We often speak of streamlined simplicity – and that cannot be emphasized enough here ... You will find no superfluous details – either inside or outside. Beautiful and simple. Made of tile, wood and zinc.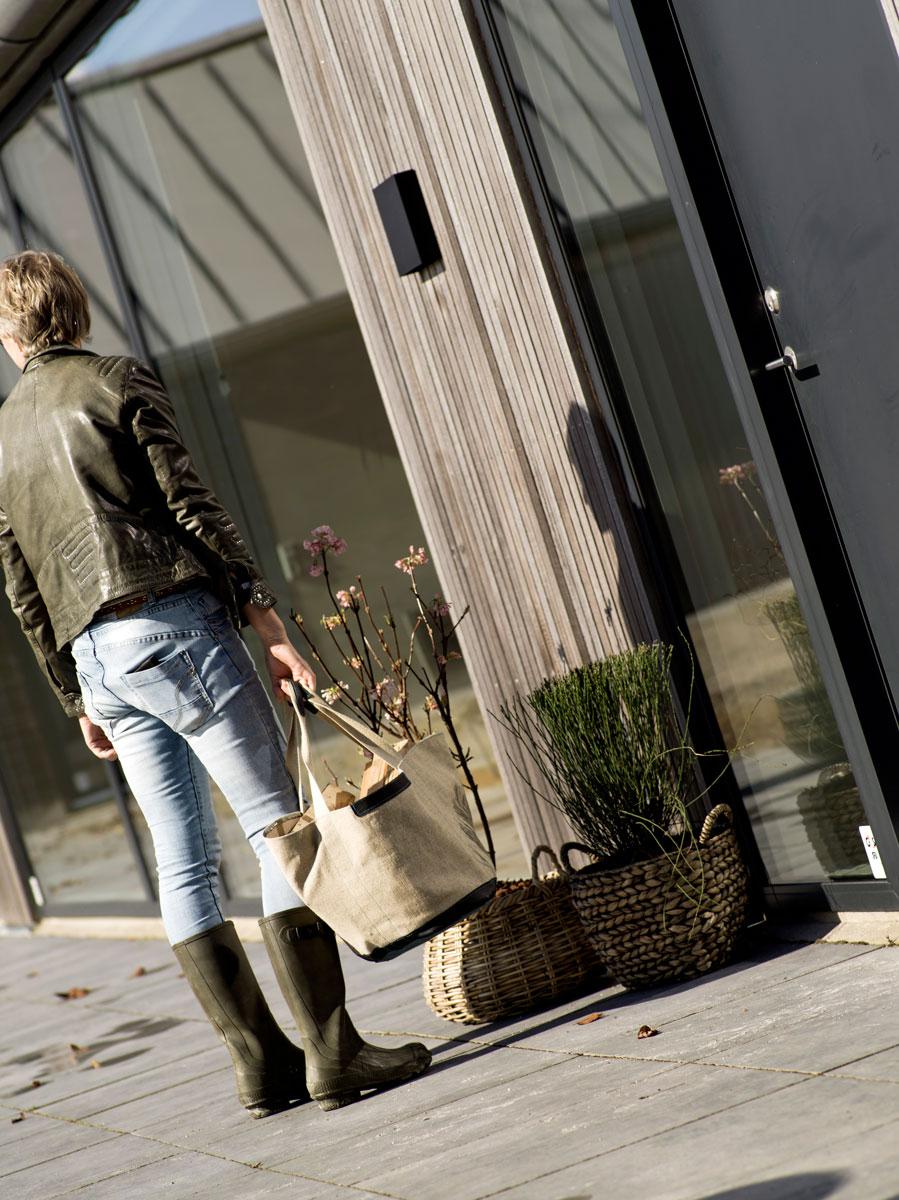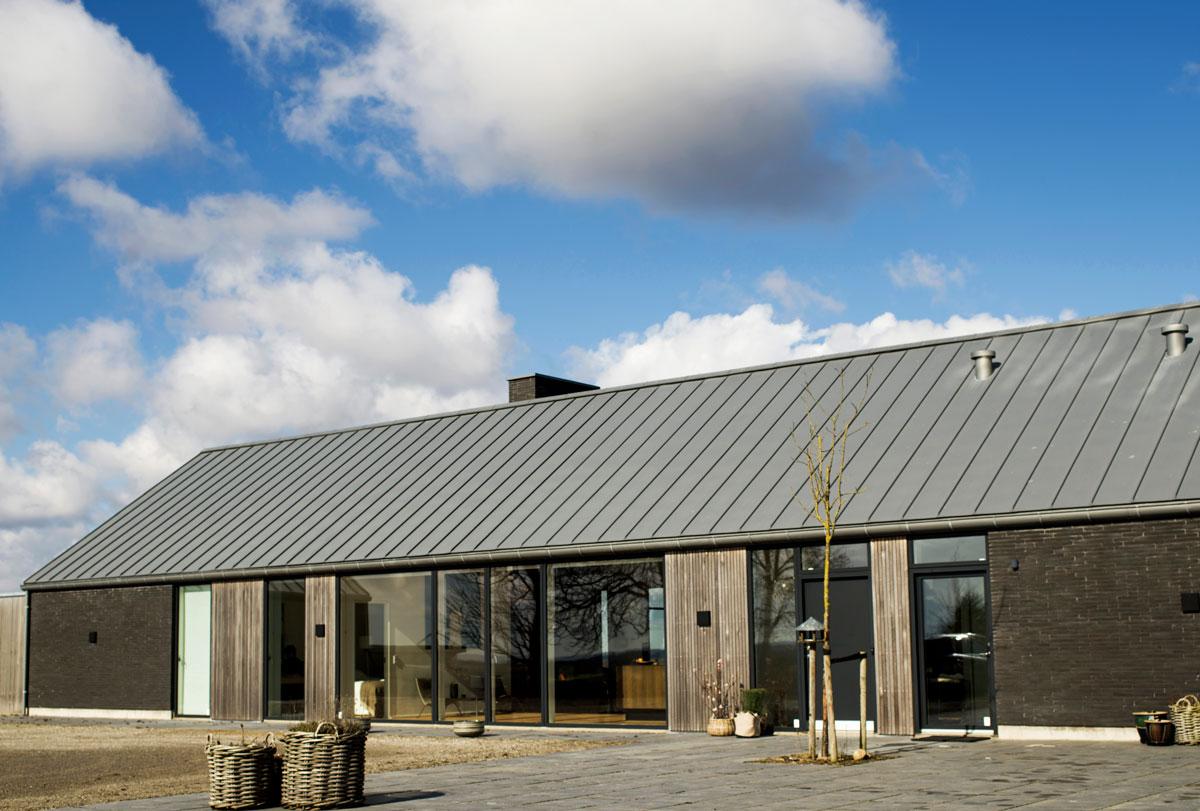 If the idea was views and simplicity, they have nailed it! Feast your eyes and be inspired. :)