I would like to invite you on a little photo safari. All the way to a forest by the name of Mazama – far away from everything in the US state of Washington.
That is where the American architectural firm CAST Architecture designed the Nelson Cabin.
The firm designs modern homes in sustainable and contemporary design. And here is one of them – exquisitely situated in a gorgeous snow-covered landscape.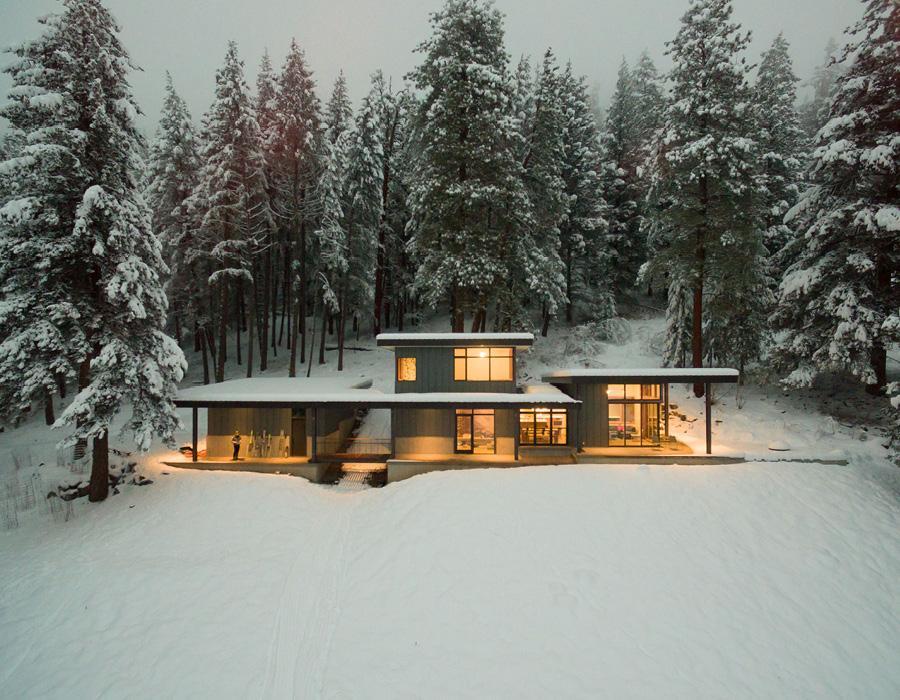 The Nelson Cabin serves as a gathering place for family and friends. But on the other side of the small bridge is a garage and office section where one can work in peace and quiet if needed.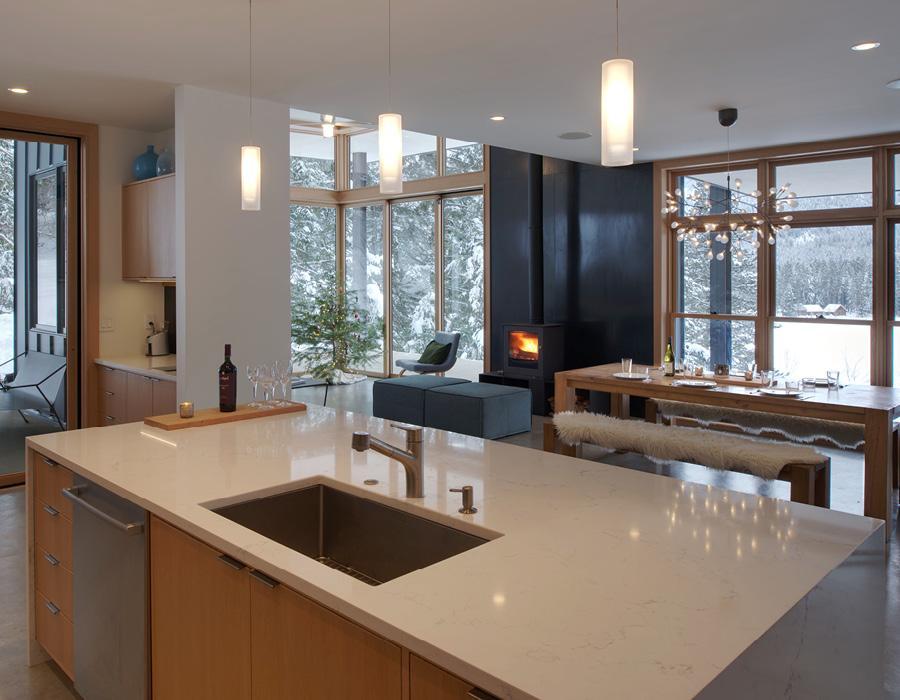 We are taking a look inside this beautiful home in the forest, where the large windows open up to the view and seem to cloud one's sense of what is in- and what is outdoors.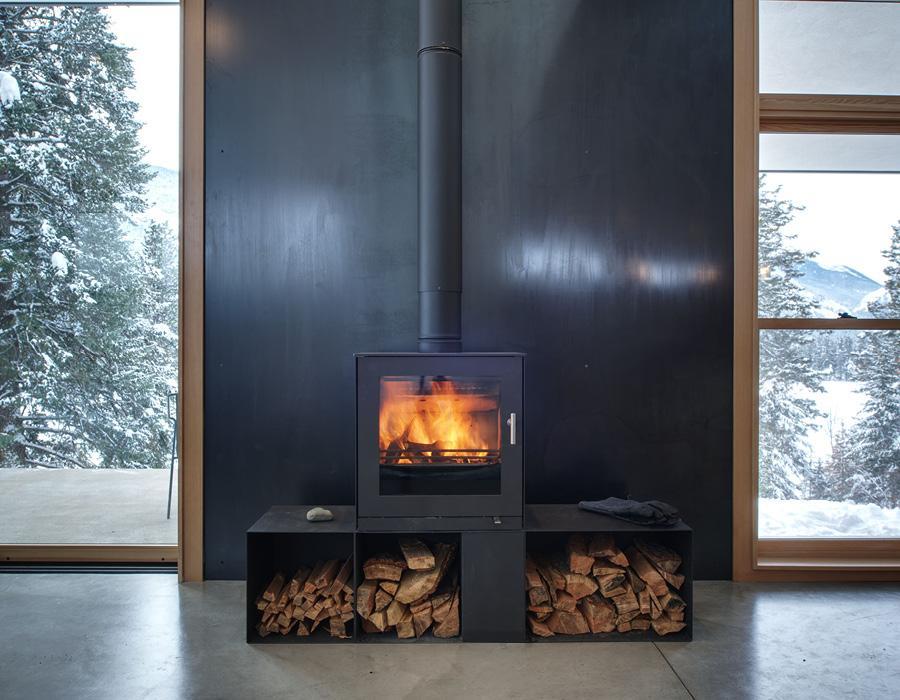 At the centre of the room is our simple stove RAIS Q-Tee 2 – standing inconspicuously in relation to the dark cladding of the wall. This enhances the flames all the more, I find.
All over the house, one finds different ways in which nature is invited inside: carved wood details on the staircase and wooden panels on the bathroom floor.
One can always dream and find inspiration, right? Happy New Year!