You can't help but feel warm and fuzzy when you get fan mail. And we just got some, in fact all the way from the USA – Northern Minnesota to be precise.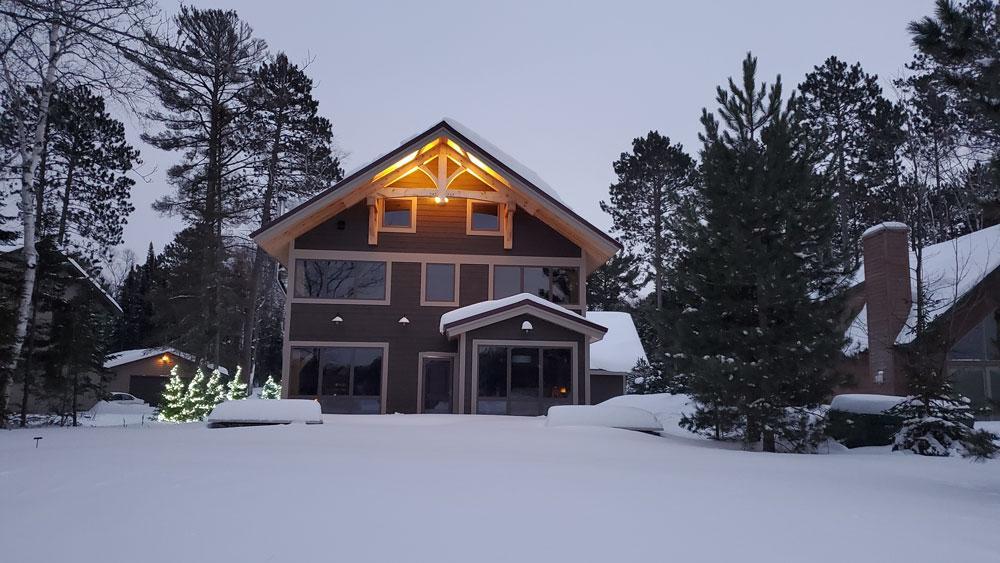 That is where the couple Sally and Gary built a home after leaving the big city. The couple wrote to us – enclosing photos – that they are in the area where their great-great-great grandparents felt at home and settled after emigrating from Sweden. Here, there are forests and lakes and a climate similar to the Nordic climate, with mild summers and cold winters.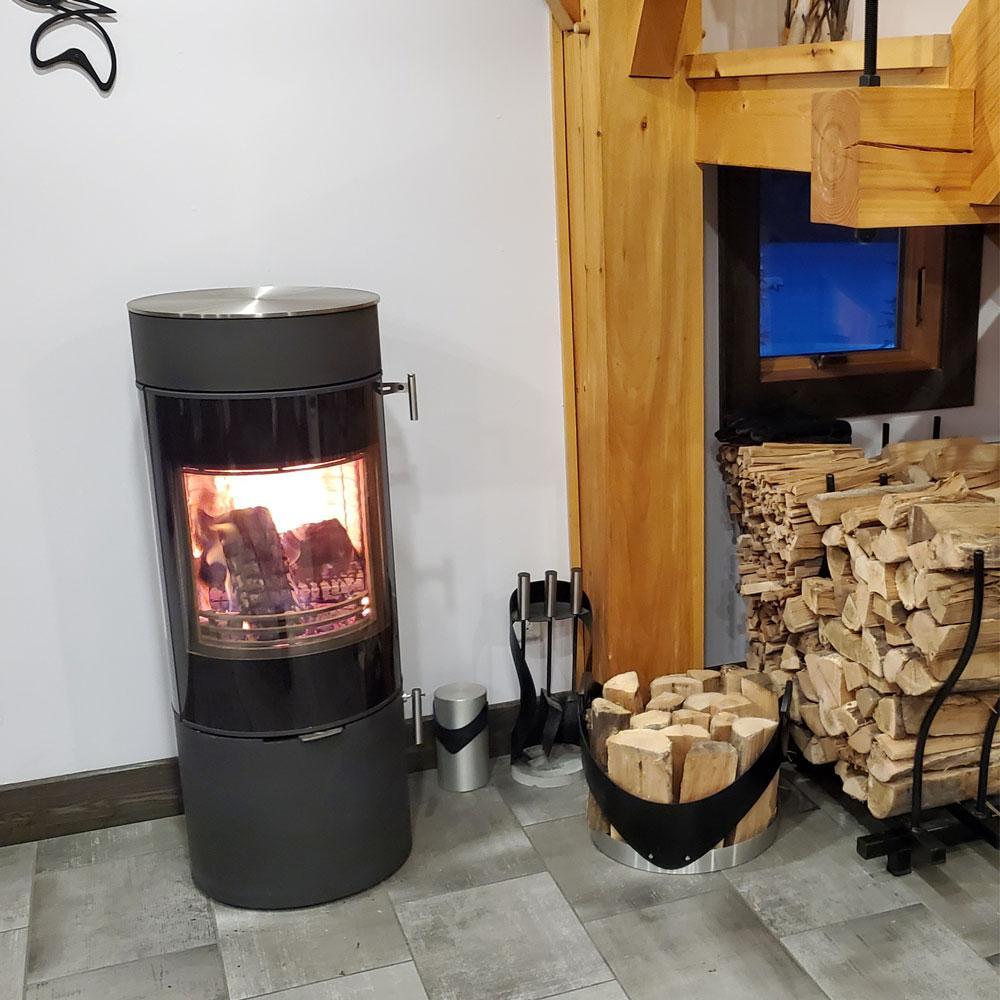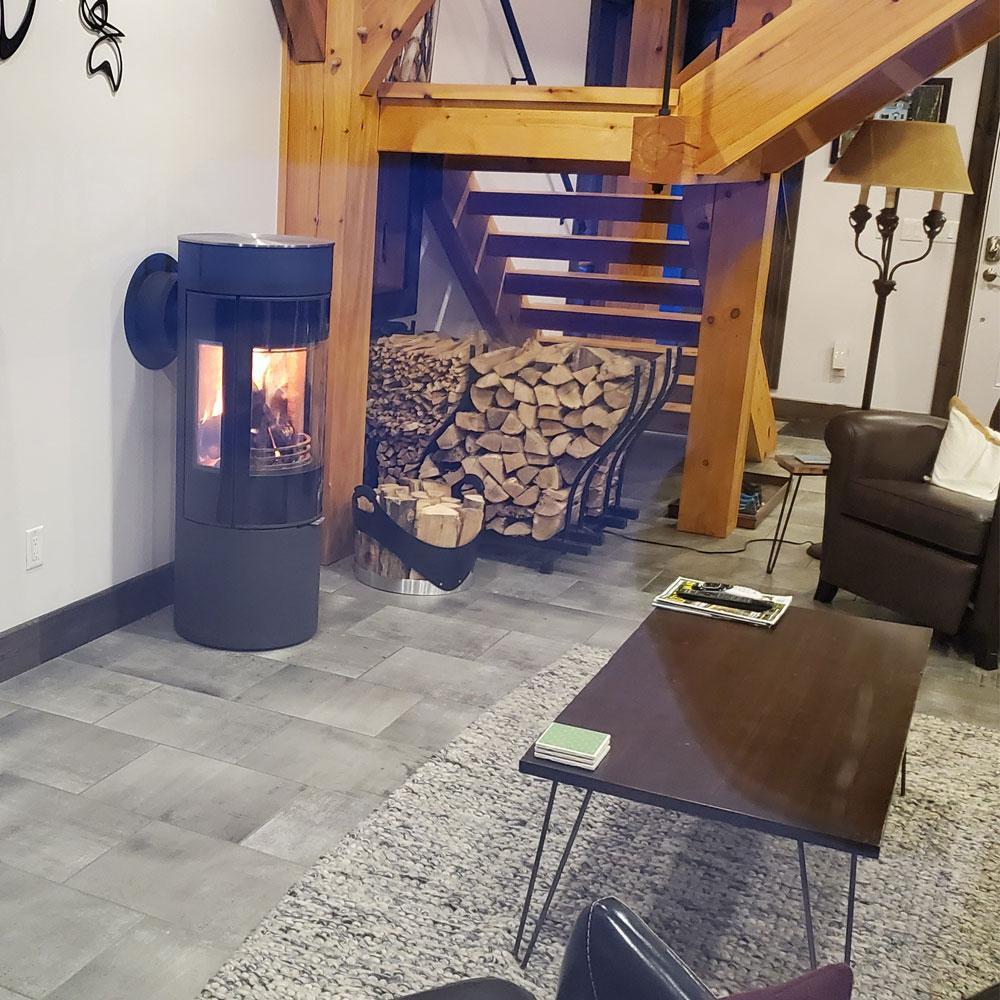 It is also here that Sally and Gary have just designed and built the home of their dreams. And they installed a RAIS stove, of course, they wrote. The choice fell on a Viva L 120 with glass doors – and they haven't regretted it. In fact, just see for yourself how they formulated it:
"As much as RAIS is Scandinavia's a premium-grade wood stove manufacturer, you're every bit as much a lifestyle company. Sally and I embrace the RAIS lifestyle, and much love the experiences you help craft up here at Rose Lake...
Keep up the excellent work and happy holiday wishes to all of you."
And, oh boy, do we like that expression here at the factory: "Embrace the RAIS lifestyle…"
For that's exactly what we do here every day so that our product and design can generate warmth and joy – even thousands of miles away. It's a real pleasure to get back so much warmth…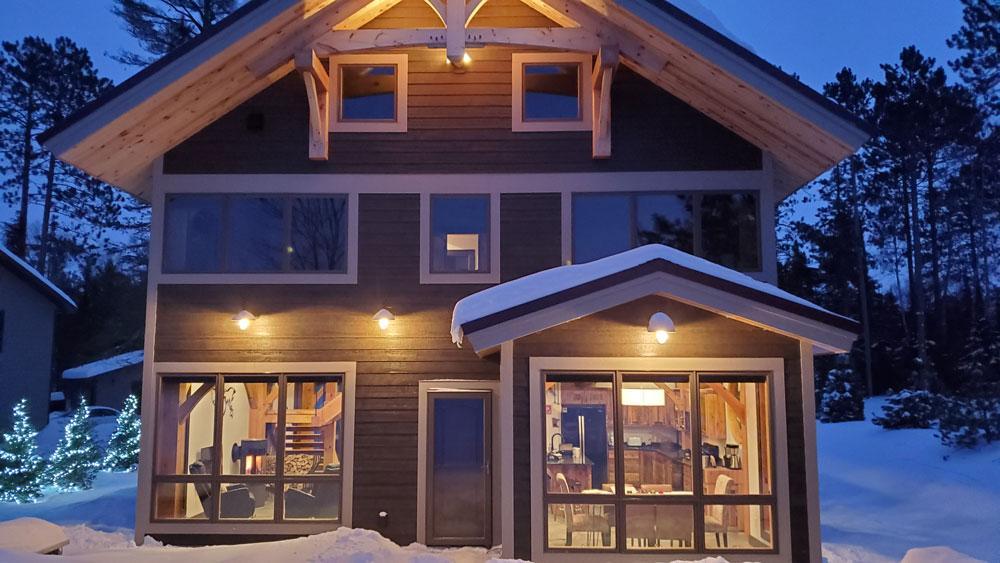 Sally and Gary enjoy lighting their RAIS Stove to chase the winter chill