Many of us probably walk around with a dream of how we could live. In a new way. A better way. Renovating what we have. Or starting over.
Some people are successful in turning dreams into reality.
Just look at how amazing Funkis Tina's home turned out.
The concept of pure lines and plentiful natural lighting provides ample space and possibilities to play with the interior design. Tina does just that. And gladly shares with us her passion for playing with colours, shapes and effects. On her Instagram profile @funkis_tina, and on Facebook Funkis_tina.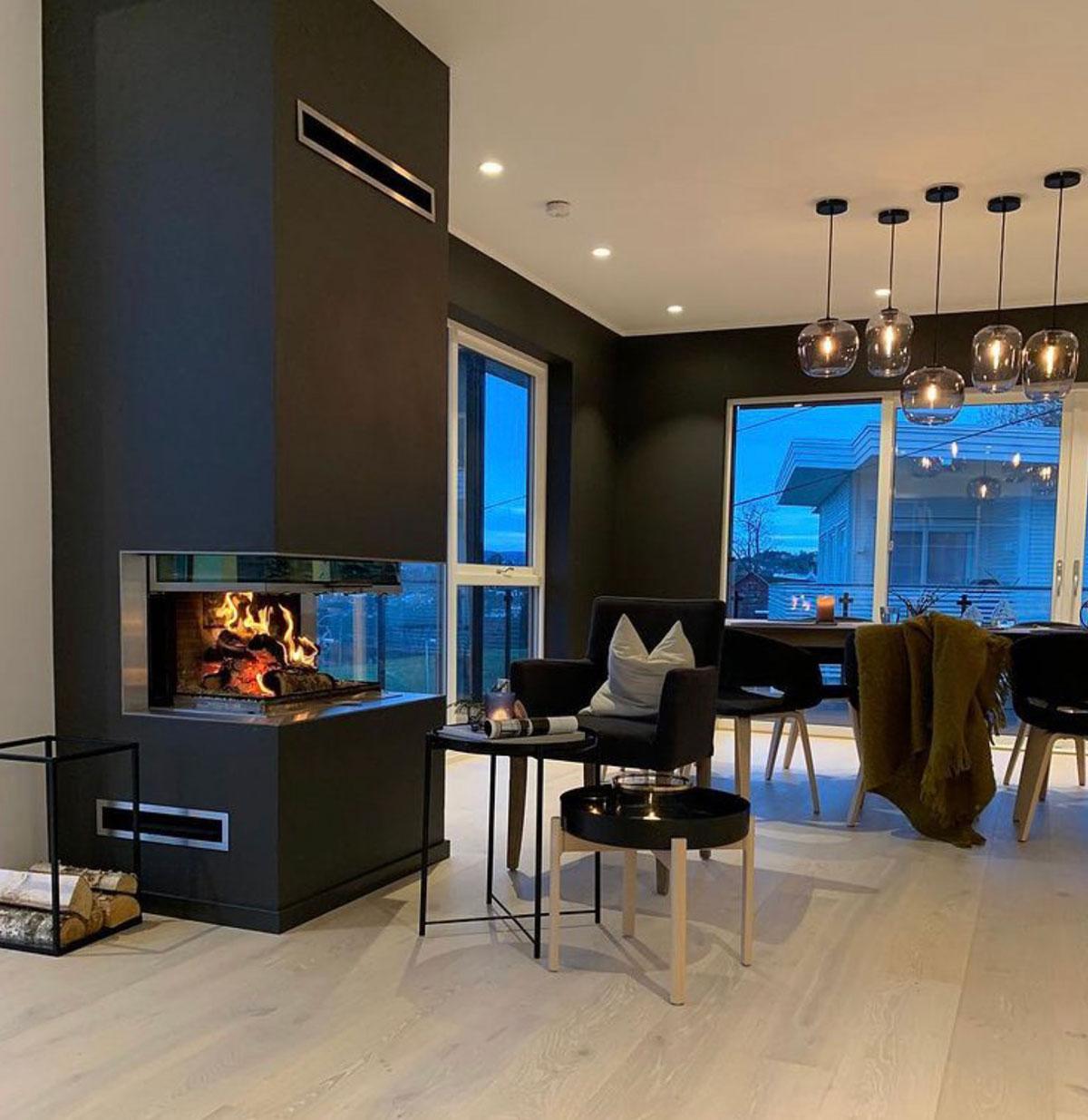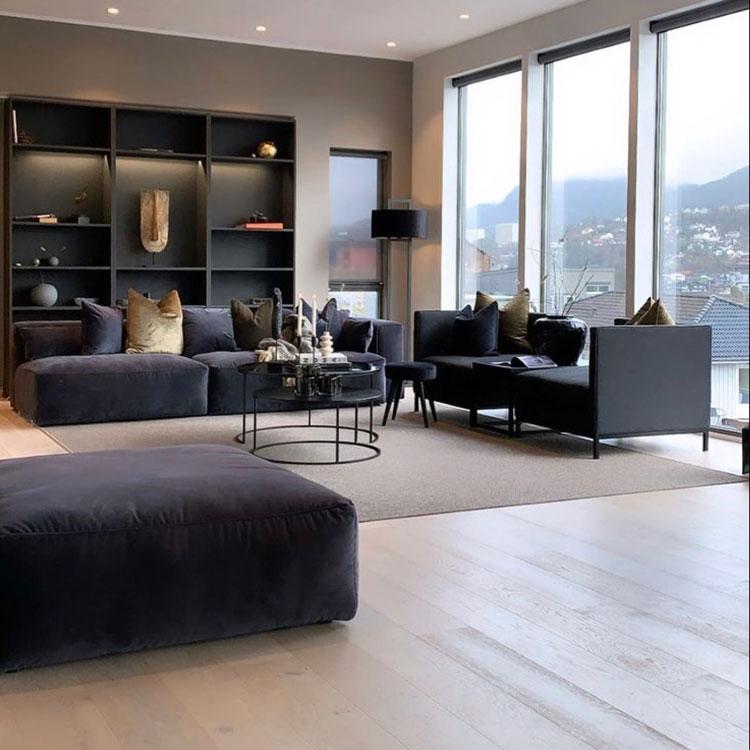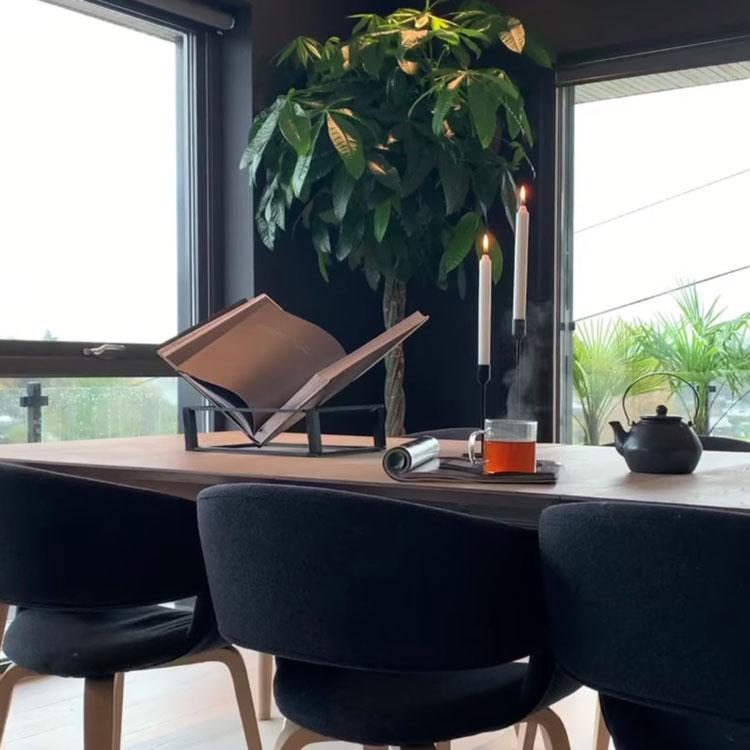 Funkis Tina also has the pleasure of a perfectly placed RAIS Visio 3 in the centre of the room. When night falls and the view turns to shimmering dots of light in a sea of darkness is when the stove truly shines as a gathering spot for comfort and warmth by the fire.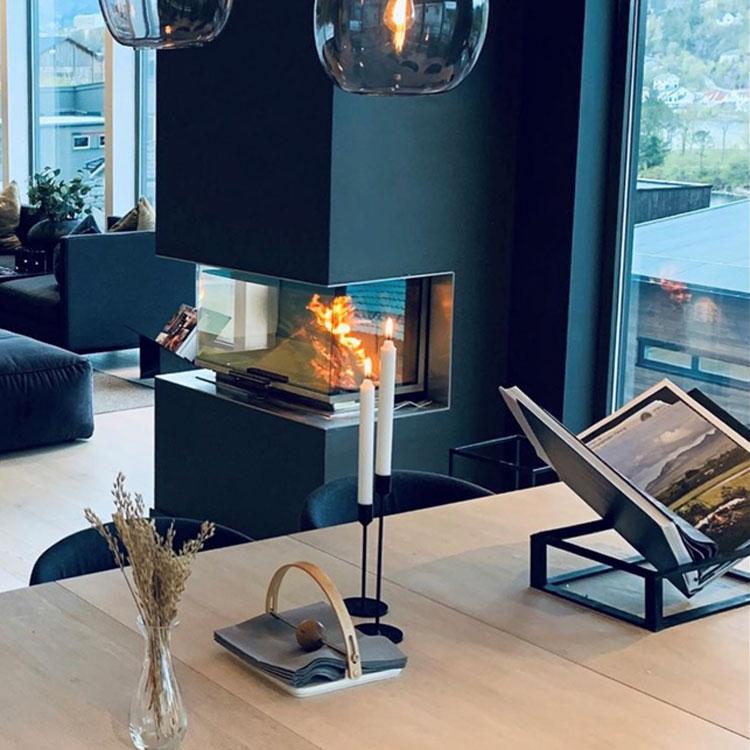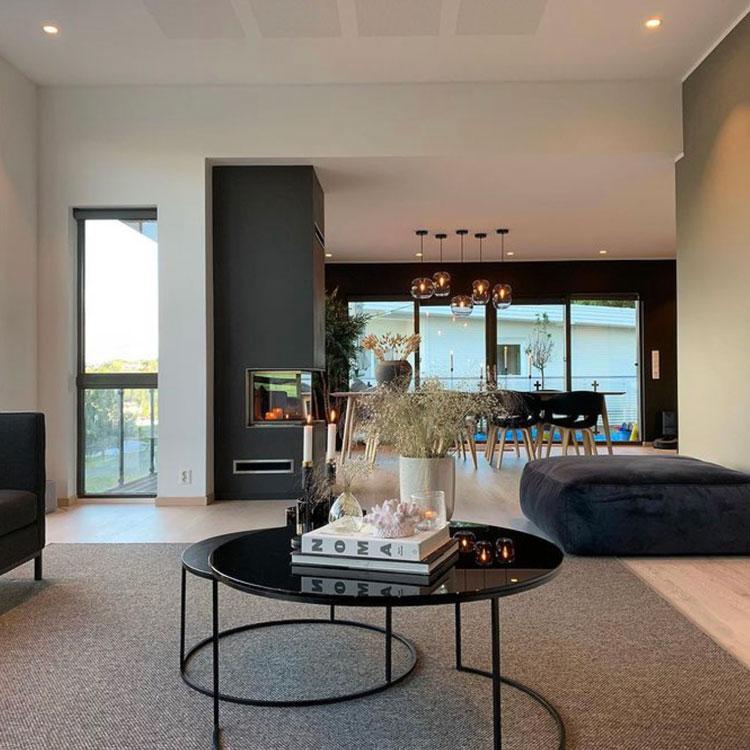 That is one way to do it. Thanks for the inspiration, Tina.
Tina's family home was built in 2018. It is beautifully situated in Bergen, Norway.