I have met a man who knows what quality is. And so it doesn't matter that it's small – as long as it's good!
From the outside, it is just a small wooden house with a cement roof and grass on top. But just have a look inside!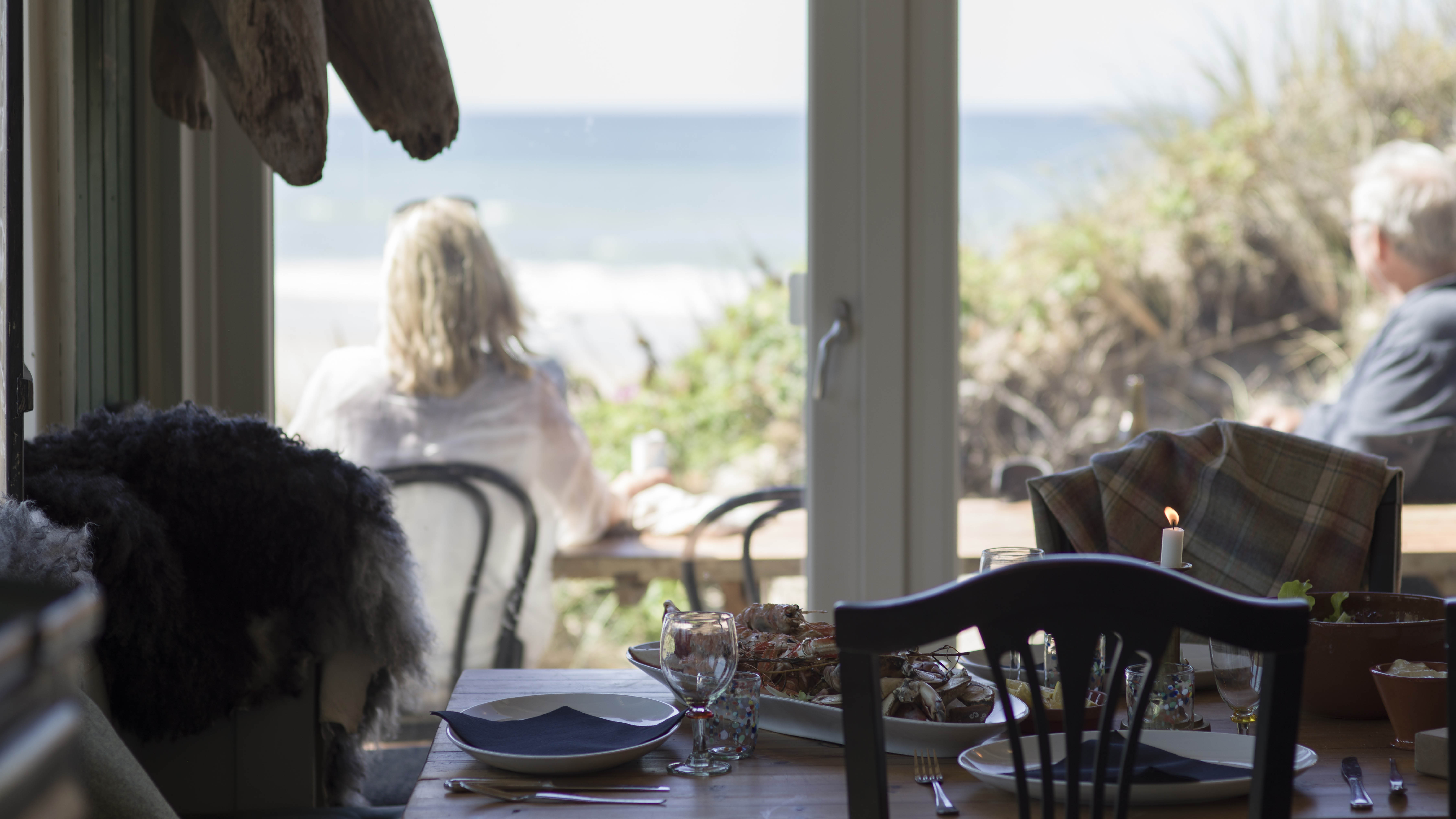 Bent Hjorth Petersen has owned the place for three years. The location is Skagen at the top of Denmark – more specifically Kandestederne, just south of the famous seaside town. The view is Kandestederne Beach – and it doesn't get much better than this.
Amid the lovely rustic décor, Bent sells ice cream and pizzas that customers will drive many miles for. And if you are lucky, you can book the long table for the evening and be treated to delightful seafood dishes served in the most professional of manners. It's quite obvious that Bent has a background from the hospitality industry.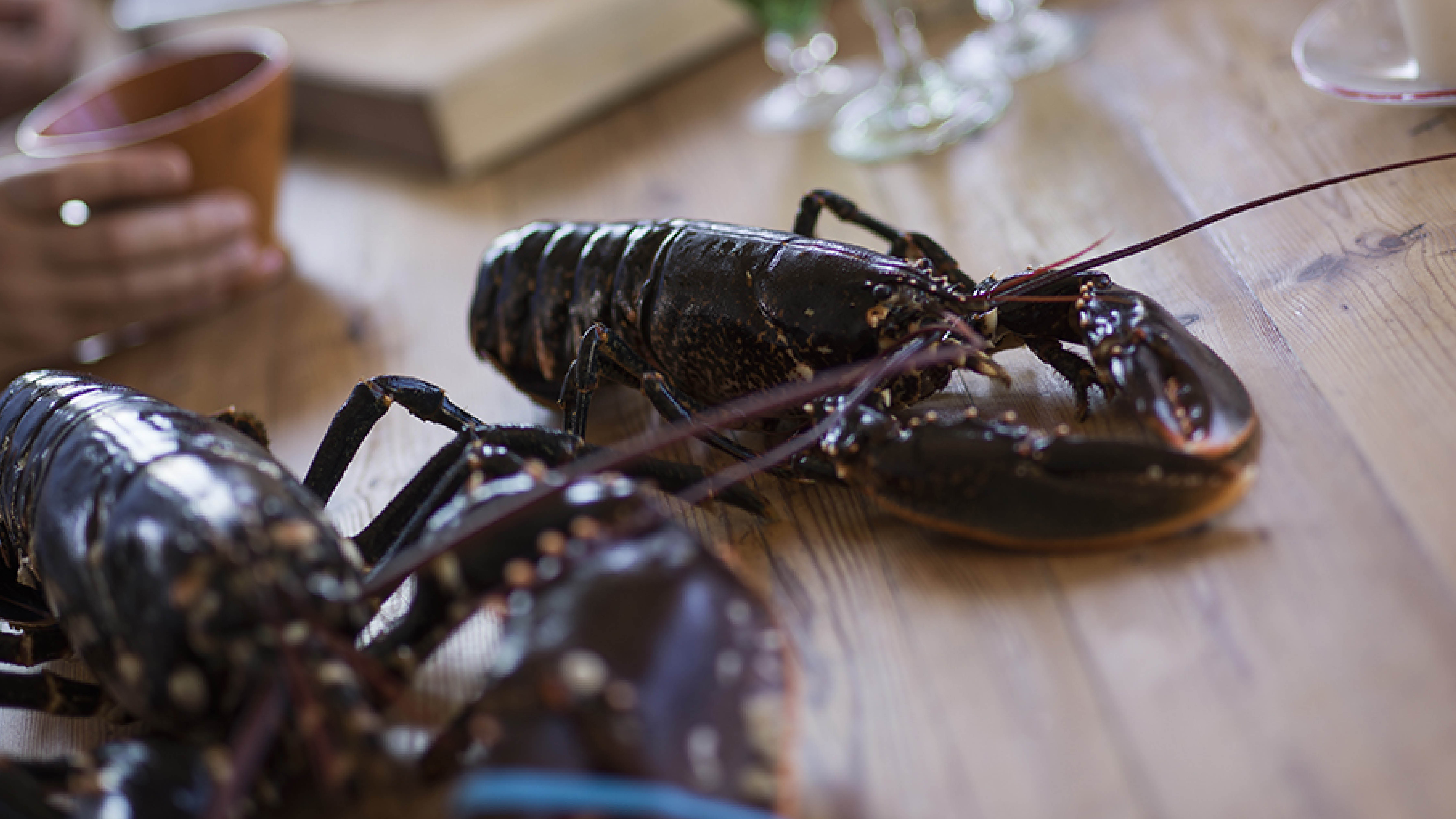 The fact of the matter was that Bent from "Isbunkeren" (the ice bunker) wanted a wood burning stove. And we chose to give Bent a little special treatment so we could share these inspiring images with you.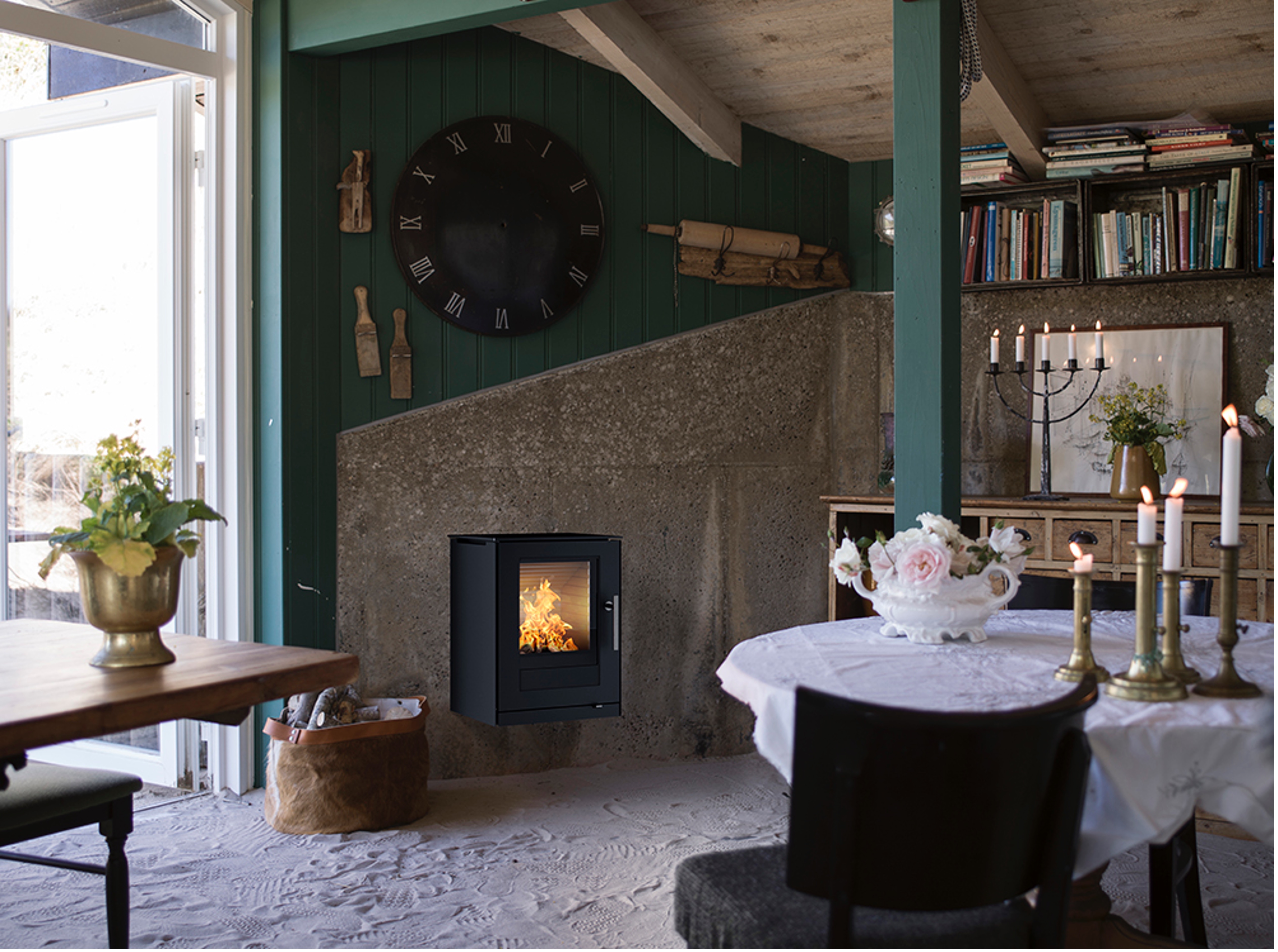 Which one to choose? Bent went with the small but efficient Q-Tee, which provides plenty of warmth on cold days. Most days, the wind travels the same route as the view – only in the opposite direction!
And since space is scarce, he chose the wall-mounted model.
Bent has also selected a craftsman-designer whose bags and shawls he exhibits.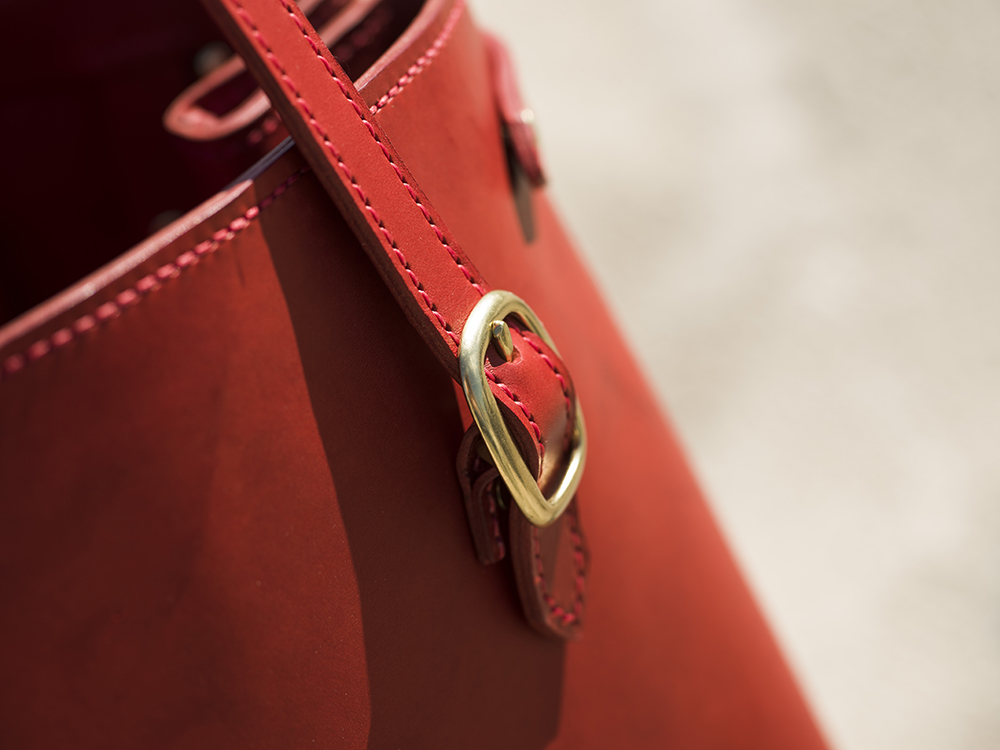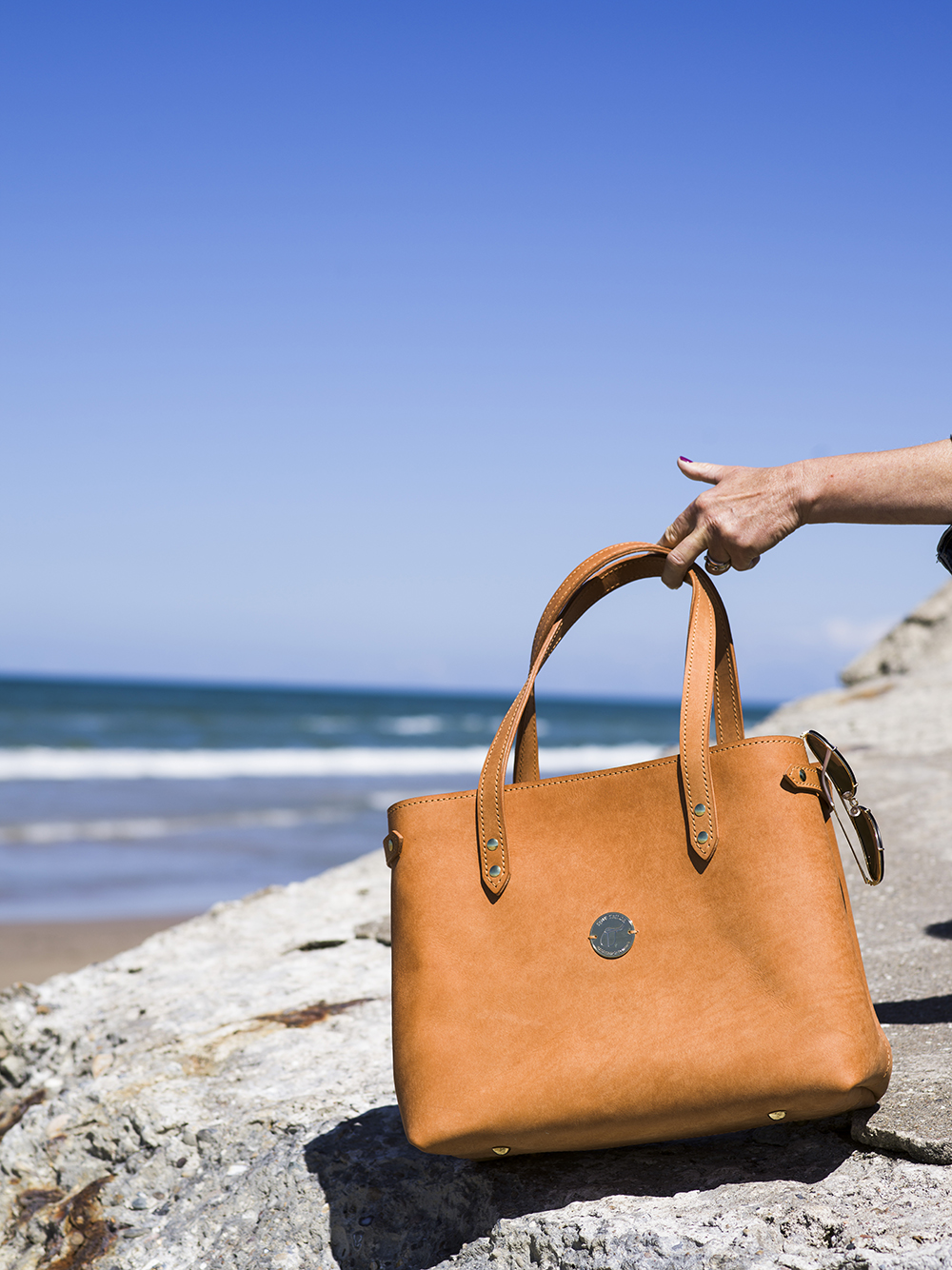 It's Danish Trine Olesen, who is behind the brand Equi Tailor. Her products are absolutely one-of-a-kind. And Trine has also contributed to the design and production of the pillows, cushions, chair seats and benches.
As I said: Quality counts.