The focal point is grain and food culture. The place is Guldager, a small town in northern Jutland.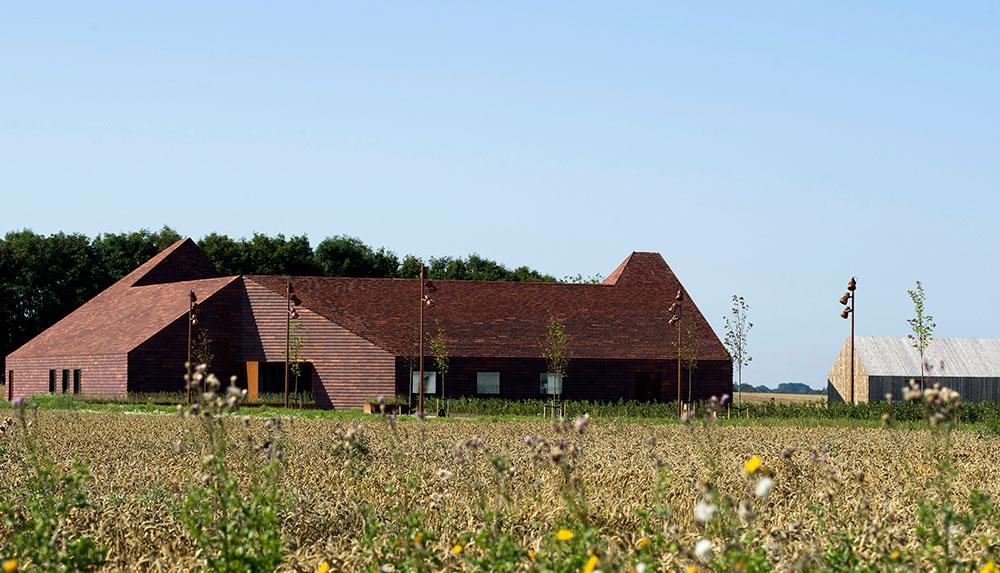 The visit centre is called "Kornets Hus" (the Grain House) and was designed by the prize-winning Norwegian architect Reiult Ramstad. The rustic building materials are reminiscent of Scandinavian nature – and the crispness of bread crust. The shape of the building conjures up images of old ovens – and perhaps the silhouette of a loaf of rye bread?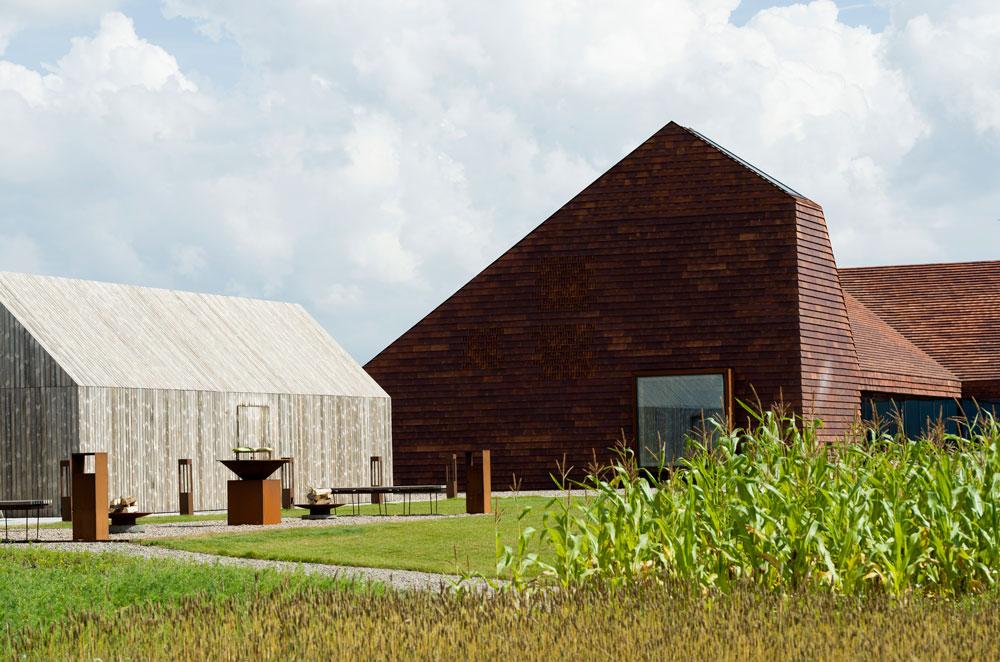 And the purpose of my visit? Well, I had the pleasure of seeing a couple of our outdoor fire pits end up in matching surroundings. Design. Tradition. Inspiration. Fire and warmth. "Cultivating the good life" is the centre's slogan...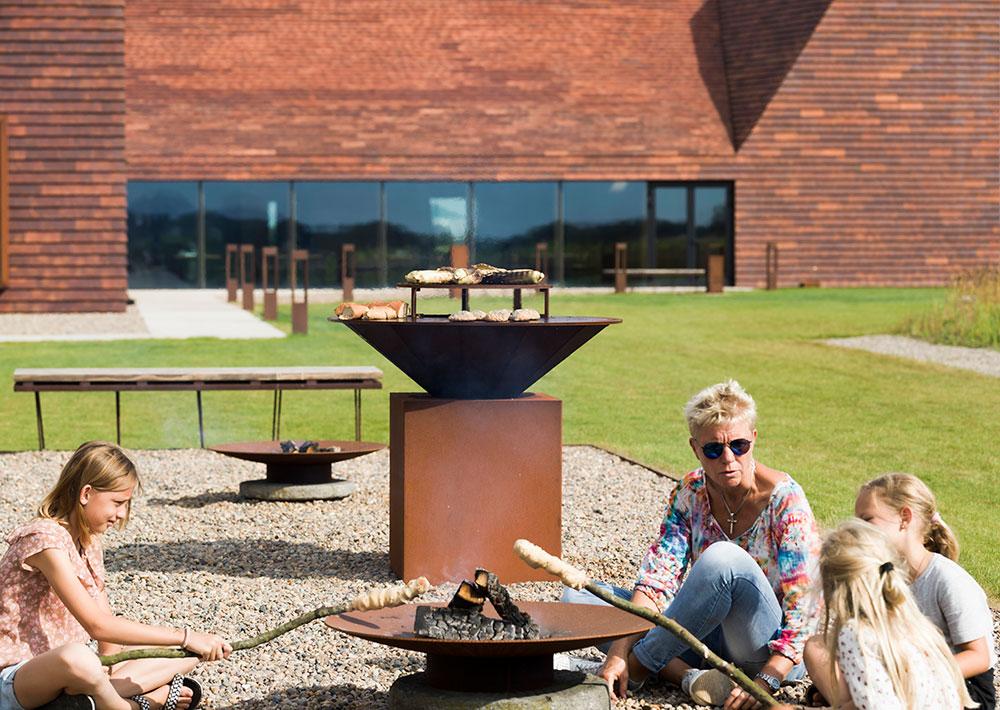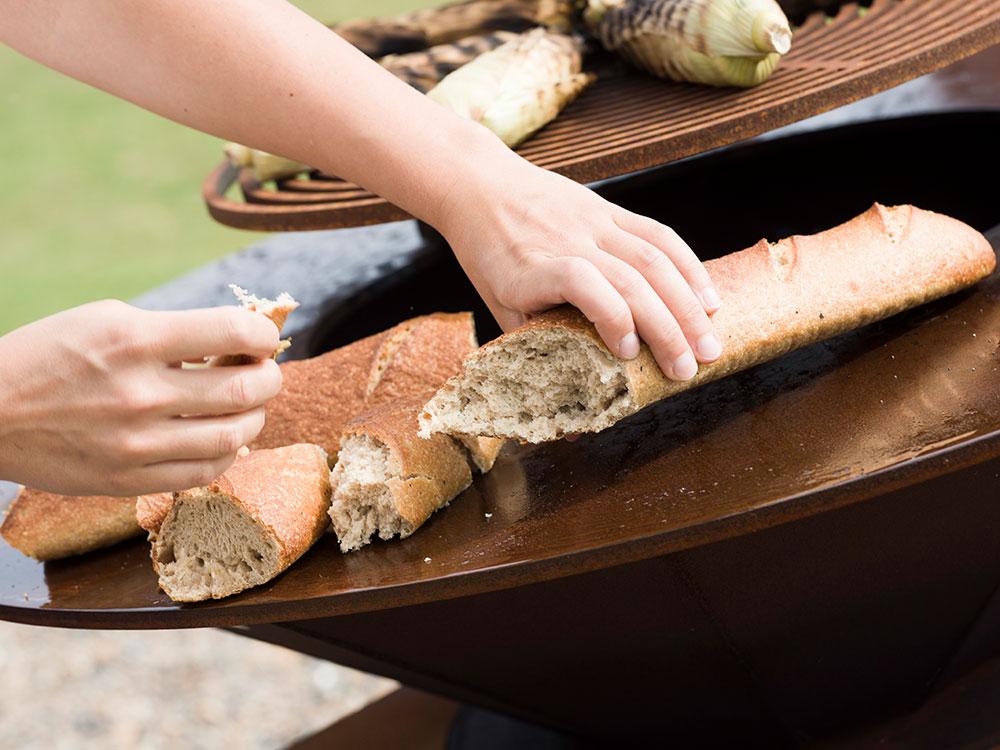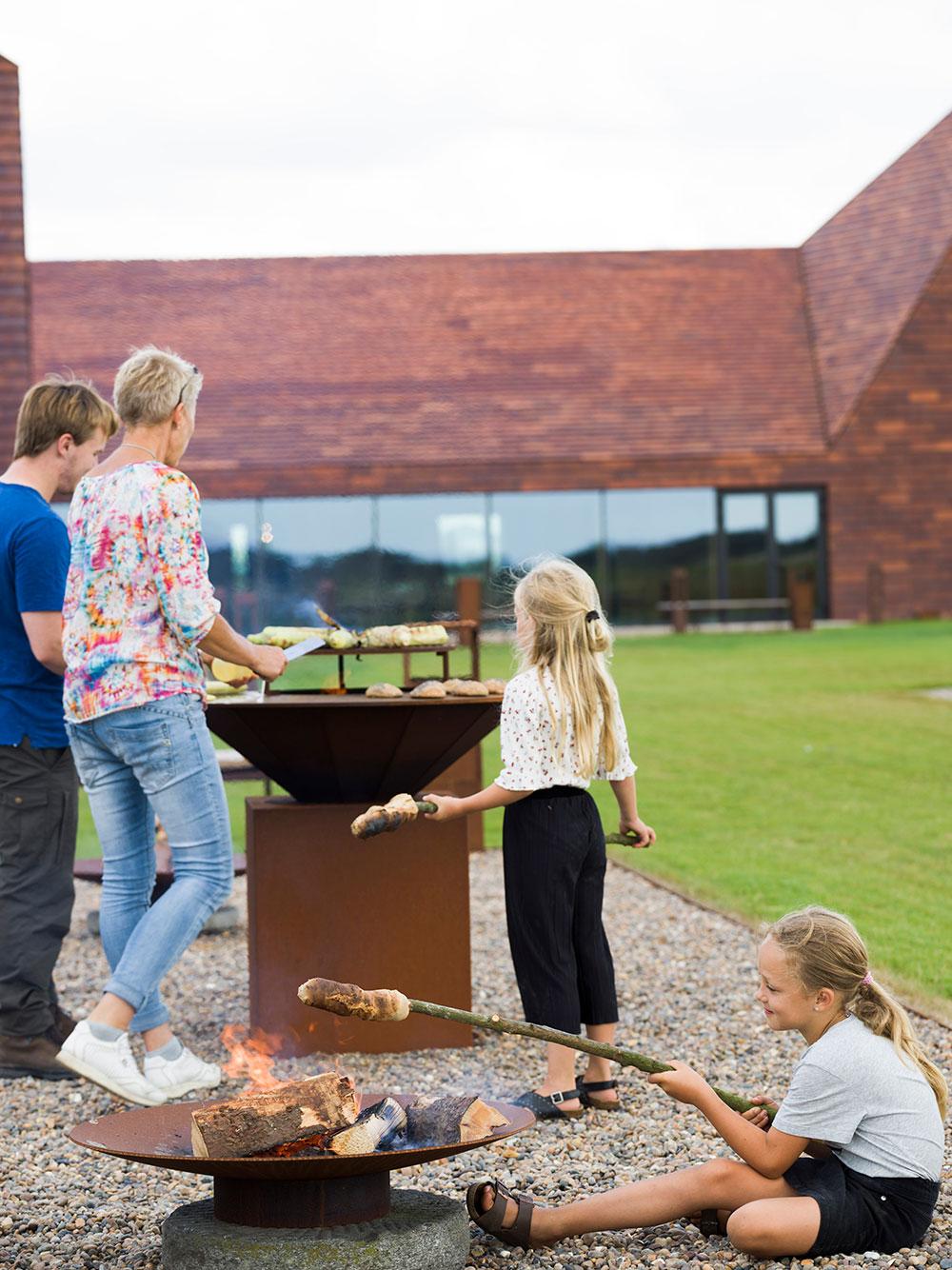 Both in- and outdoors around the building in honour of grain, there will soon be life and good times: school children and course participants, tourists and other guests and professionals will come here in droves to absorb new knowledge about both old grain species and new recipes, and otherwise learn everything there is to know about grain. How many centuries has man eaten and cultivated cereal?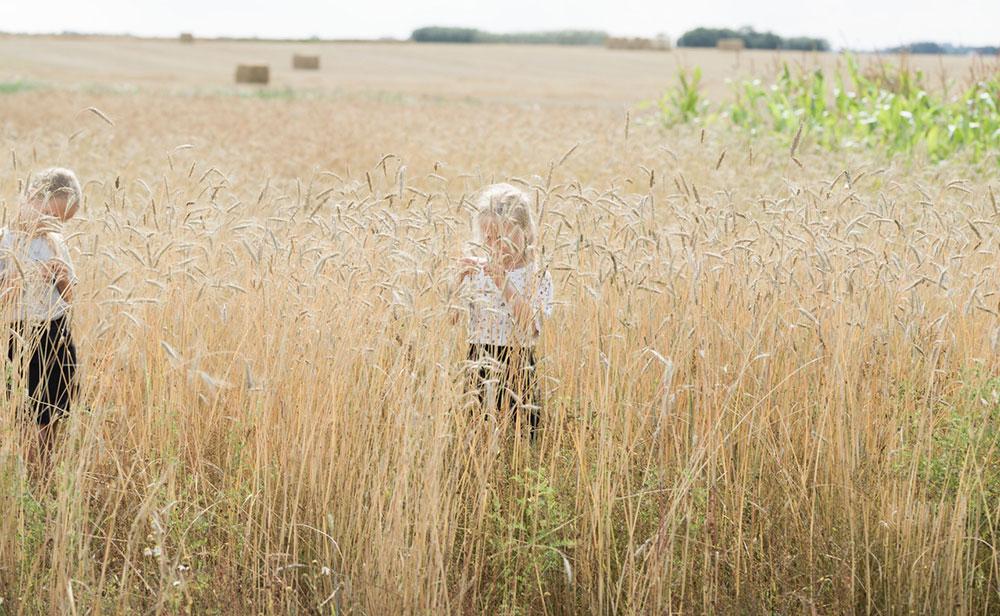 The centre will soon open officially. And as you can see, RAIS Ra and RAIS Circle have already been tested. Something I can warmly recommend. See our website for more information. I also recommend checking out the new visitor's centre. See also kornetshus.dk.