RAIS Viva L 160 Gas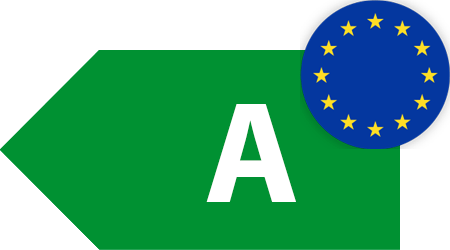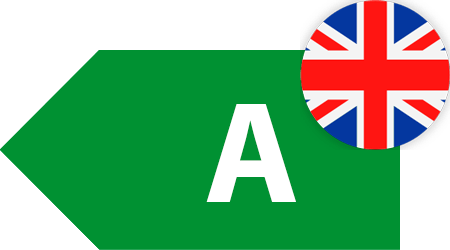 Viva L 160 Gas is the epitome of simple, elegant design which creates a beautiful frame around the fire. The large panes give you an optimal view of the flames. The gas fireplace creates beautiful, steady flames that are easily controlled via the remote control or your smartphone/tablet.
You select the colour, side glass, top plate and height – Viva L Gas comes in three different heights.
If you are looking for extra storage space for dry firewood, books or other items, you can add one or more multiboxes for your Viva L 160.Available in all RAIS colours.
The gas fireplace hooks up to bottled gas, natural gas or city gas.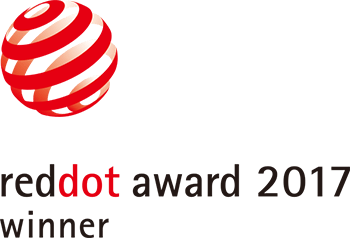 ---
Gallery
Drawings
Viva L 160 Gas
Without side glass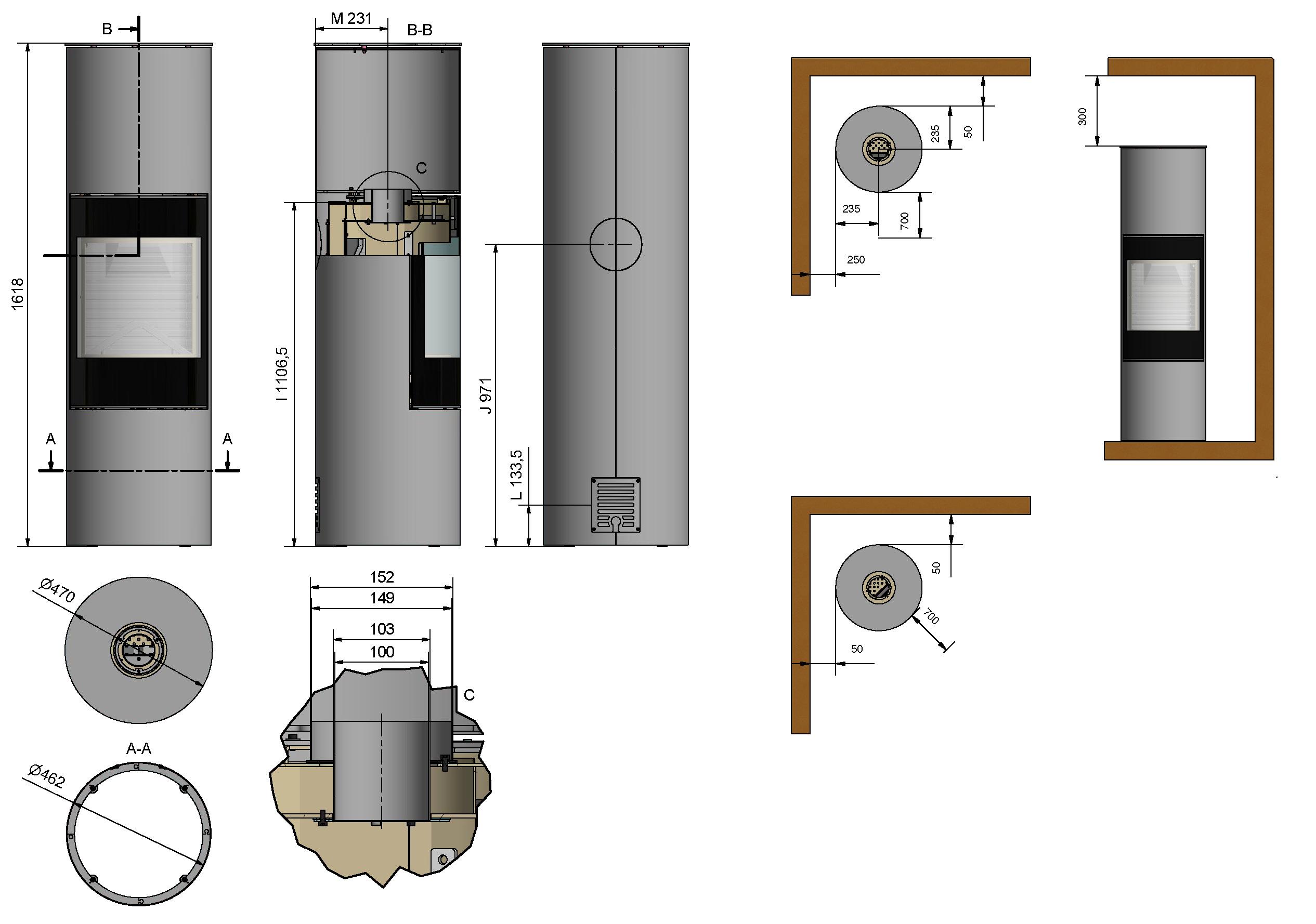 With side glass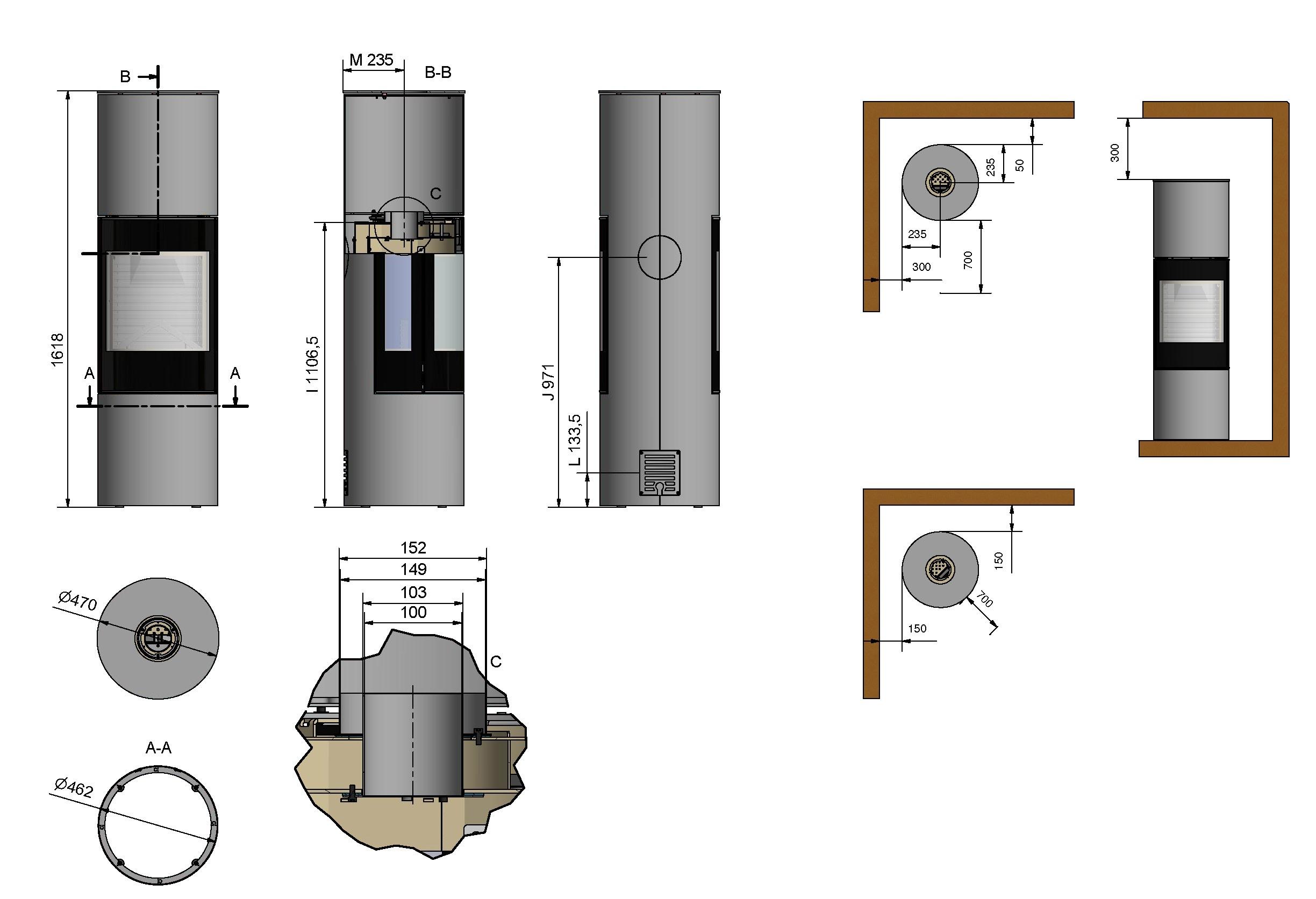 Technical Data
Dimensions (W-D-H)


External dimensions (W-D-H) in mm: Ø470-1618
Flue outlet (diameter): Ø100/Ø150
Distance from floor to the centre of the flue outlet, top: 1107
Distance from floor to the centre of the flue outlet, back: 971
RATED OUTPUT (KW): 2.1-6.4


Output


Natural gas: 1,2 - 8,2
Propane: 1,3 - 7,6
OUTPUT (MIN-MAX): 2-9
Efficiency in %: 78
Weight in kg: 146
Additional heat accumulation stones: 96


Distance to flammable material


To back wall in mm: 75
To the side in mm: 250/300


Specifications


Steel door with glass: STANDARD
Glass door: ACCESSORY
Side glass: ACCESSORY
Flue outlet, top and back: STANDARD
Top plate, stainless steel: ACCESSORY
User Manual / Installation instructions
Drawings

Viva L 160 Gas

Without side glass

With side glass

Technical Data

Dimensions (W-D-H)


External dimensions (W-D-H) in mm: Ø470-1618
Flue outlet (diameter): Ø100/Ø150
Distance from floor to the centre of the flue outlet, top: 1107
Distance from floor to the centre of the flue outlet, back: 971
RATED OUTPUT (KW): 2.1-6.4


Output


Natural gas: 1,2 - 8,2
Propane: 1,3 - 7,6
OUTPUT (MIN-MAX): 2-9
Efficiency in %: 78
Weight in kg: 146
Additional heat accumulation stones: 96


Distance to flammable material


To back wall in mm: 75
To the side in mm: 250/300


Specifications


Steel door with glass: STANDARD
Glass door: ACCESSORY
Side glass: ACCESSORY
Flue outlet, top and back: STANDARD
Top plate, stainless steel: ACCESSORY

User Manual / Installation instructions
---