Pear time...
Pears are everywhere this time of year. If not in the garden, then in the neighbours garden. And at the roadside stands and the farmer's market. And at the local grocer and the supermarkets.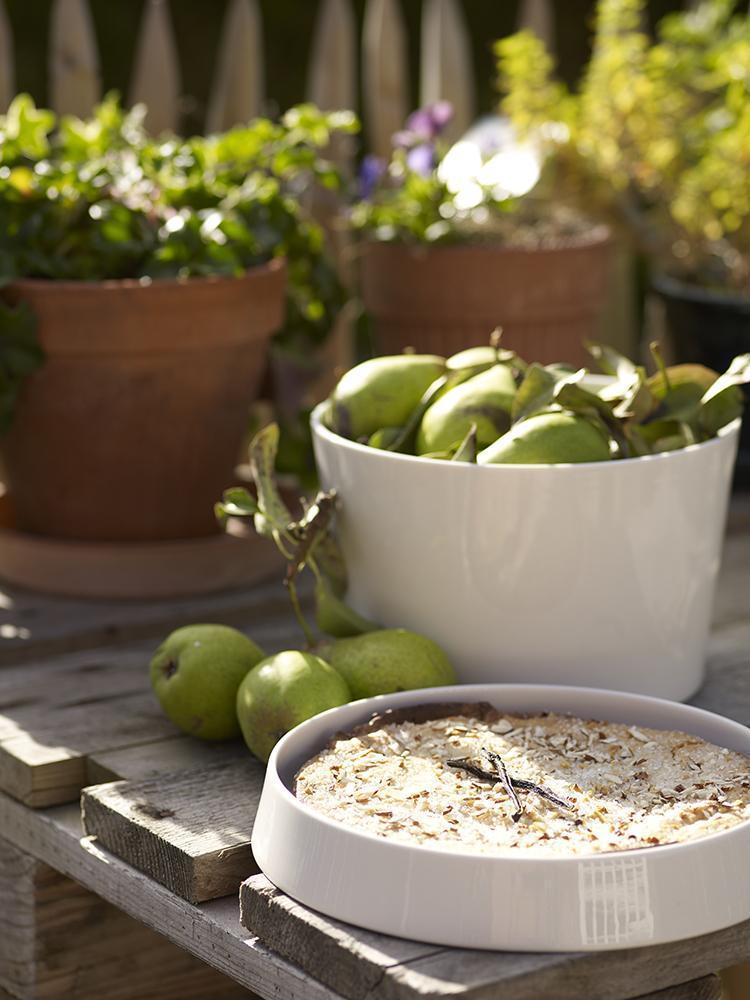 So why not pull out an easy recipe for a pear tart?
We have had plenty of luck with recipes from Jacob, the head chef at Skagenfood, so here is another one from his collection:
150 g softened butter
150 g cane sugar
3 eggs
150 g flour
2 tsp. baking powder
2 tsp. vanilla sugar or the seeds from a good vanilla pod
150 g marzipan
3-4 pears, preferably Conference
150 g good dark chocolate
2 tbsp nib sugar
100 g sliced almonds
Preheat the oven to 175 degrees Celsius
Blend the butter and sugar to form a uniform mass, and add the eggs one at a time while blending. Mix the flour, baking powder and vanilla and blend it in the butter mixture. Grate the marzipan using the coarse side of a grater and chop the chocolate coarsely. Peel the pears, remove the core and dice them into pieces measuring approx. 1 x 1 cm. Mix the pears, marzipan and chocolate into the batter and transfer it into a cake or pie form, sprinkling with sliced almonds and nib sugar. Bake the pear tart at the centre of the oven for approx. 45 minutes or until it is golden brown. Check if it is done by inserting a cake tester or the like into the centre of the tart. It should come out clean...

Serve the pear tart warm, together with crème fraîche or whipped cream.
I have test baked it. And it tasted great, if I do say so myself – and I am supposed to here. I am sure it is because of the recipe… ☺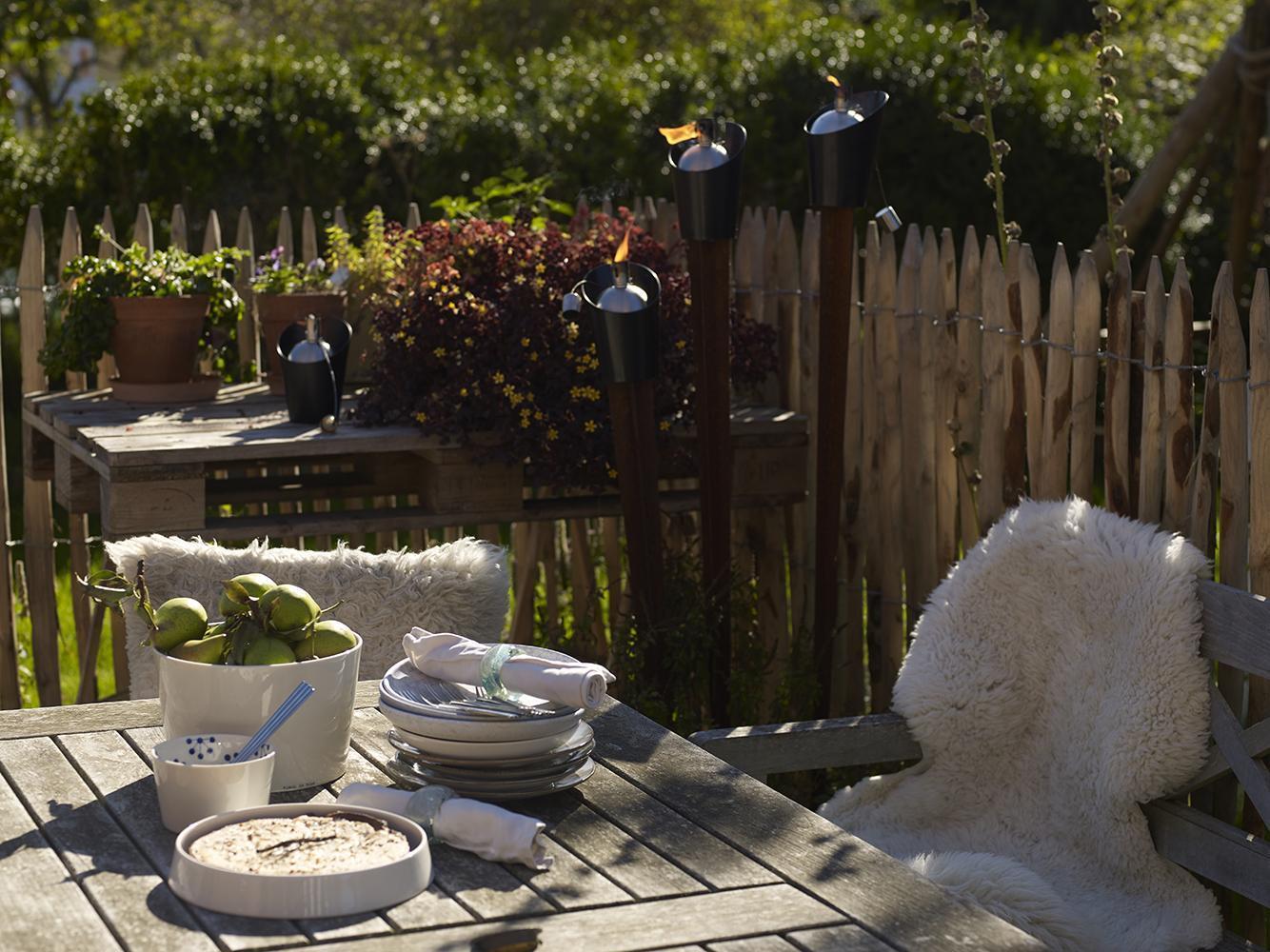 My no longer secret plan was to take it outside into the warm autumn weather.
When it gets dark, I will light some RAIS Light Cones. Two of them.
---
NYHEDSBREV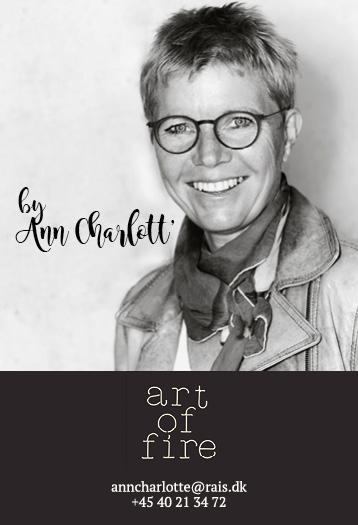 [email protected]
+ 45 40 21 34 72