Gas at the hotel...
A little bird told me that a gas-burning stove from RAIS had moved into the lobby of one of the big, busy hotels nearby, Hotel Jutlandia in Frederikshavn. So I made a little trip.
It was easy to quickly feel at home here – for the whole interior was designed in that spirit when the building was renovated in the spring.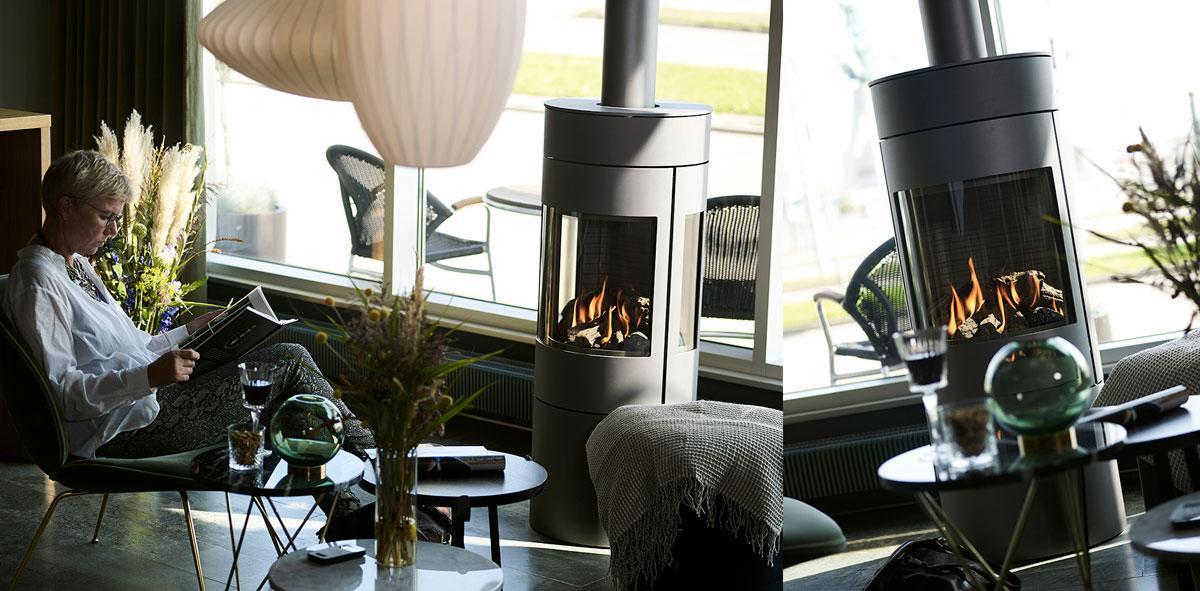 To the left of the reception, soft and comfy furniture invite you to take a load off your feet. Velour, soft tones, brass, wood and soft lighting from lots of lamps, bushy green plants...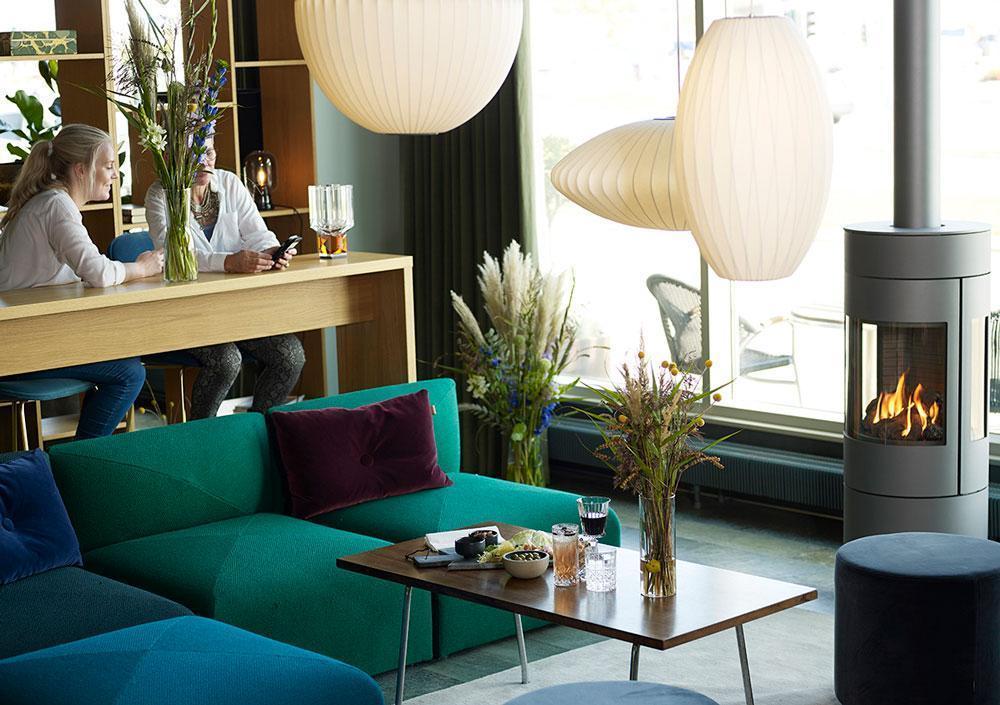 I had heard that the director of the hotel, Camilla Frost, places great importance in guests feeling at home – even though it is indeed a hotel.
That is why there is also a Vival L 120 Gas stove in what we'll call the living room.
So if the Chinese or Russian tourists have been out and about seeing and experiencing an abundance of things, they can come home to their hotel, settle into the comfy furniture and take a meditative break in front of the fire – perhaps with a little drink to fuel up for the next item on the itinerary.

For example: Monkey 47 Sloe Gin
4 cl Monkey 47 Sloe Gin
1 bottle of Fevertree Lemon
3 juniper berries
1-2 star anise
Emilie Schwartzlose: STED1
Restaurent Manager
The recipe came from the hotel's own restaurant STED1, where the view from the 6th floor is worth a chapter in and of itself, but that's another story.
Back in the lobby, I noticed several guests sat near the flames – while the wind whistled across the harbour and sea outside. At the same time I noted that having a stove in a busy lobby is absolutely doable.
There is no need to carry in and add wood to the fire if it's a gas stove. And operation of the stove takes place from the reception desk with a single click of a remote control. It's actually THAT easy.
---
NYHEDSBREV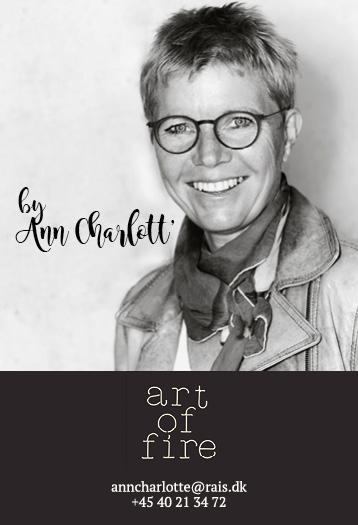 [email protected]
+ 45 40 21 34 72